Concert Review: Luke Combs at CMAC – August 5th & 6th
Luke Combs made a triumphant return to CMAC on Thursday and Friday night.  The concerts,  originally scheduled for June 2020 were 100% sold out.  The mood in the amphitheater was celebratory. Fans flooded into the general admission pit area,  jockeying for the best spot.
Combs was recently named one of the top earning country artists of 2020 along with George Strait. While COVID slowed most of the world down,  it gave Luke Combs time to write.  And write he did… He brought a batch of new songs with him. Thanks to the power of social media,  the fans knew every word of the unreleased material.
He opened his set with "Cold As You." The new track features two familiar themes for Combs, heartbreak and beer. He quickly launched into "1,2 Many." The song has become a highlight of Luke's concerts. Halfway through the song, Combs walked to the end of the stage and shotgunned a beer before launching the can into the crowd.
The touring band behind Combs is one of the tightest that I have seen. There is the triple guitar attack of "Rowdy" Rob Williford, Tyler King and Dustin Nunley. The rhythm section of Delaney Baker and Jake Sommers keep everything in pocket. Neil Tankersley plays keyboards. The band is rounded out by the Swiss Army Knife of musicians, Kurt Ozan. Ozan plays just about everything. At different points in the set he plays pedal steel, lap steel, dobro, mandolin and lead guitar.
Combs filled out the set with hits from both of his major label releases and unreleased tracks.  New songs "South on You," "Good Ole Days" and "My Kinda Folk" went over really well.   The highlight of the set,  for me was the new song "Five Leaf Clover." For this song,  Combs went to the end of the stage alone with nothing but a Gibson ES 335.  This ballad is the first time that I have ever seen Combs play an electric guitar. 
One of the things that I think people love about Luke Combs is how humble he is.   He was truly, genuinely thankful for the fans.  He repeatedly reiterated it too.  He's just a regular guy who happens to write nothing but hit songs.   After closing both shows with "Beer Never Broke My Heart" he spent at least ten minutes shaking hands and signing autographs for fans in the front row.   This is not normal superstar behavior and his fans love him for it.
Combs has never shied away from bringing up and coming songwriters on tour with him. From Jameson Rodgers and Ray Fulcher to Jobe Fortner and Parker McCollum, Combs shows that he appreciates the people who craft the songs more than anything. This tour is no different.
Newcomer Hailey Whitters opened with a quick 30 minute set.   She made the most of that time,  commanding the stage and making new fans.  Her energy is infectious and she set the tone early.  This was going to be a fun show and she made sure of it.   Her songs are country radio ready and I expect to hear more from her in the future.  She will be returning to CMAC later this summer with Little Big Town who cut the Whitters penned track "Happy People" in 2017.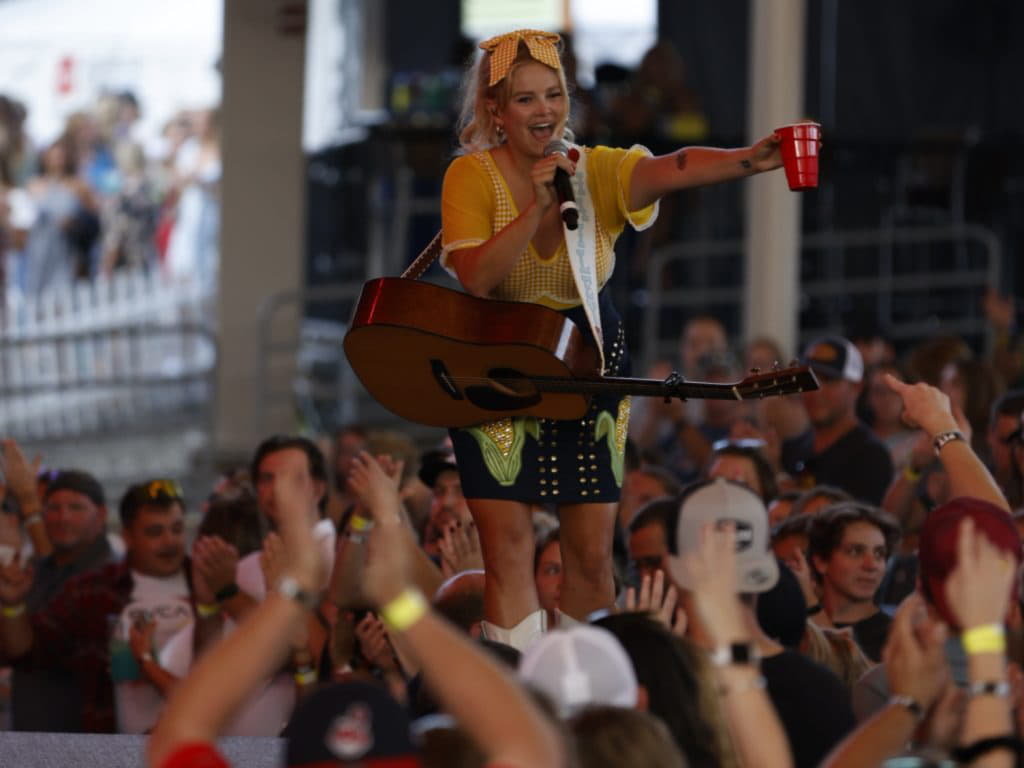 Nashville based songwriter Drew Parker was the middle act on this bill.  Parker has written songs with Luke Combs, "Lonely One" and "1,2 Many." He also penned Jake Owen's number one single "Homemade." He is now making his mark as a performer. His set was a nice balance of upbeat honky tonk numbers and ballads.
He told the crowd about finding out that "Homemade" went to number one and the next day having to bring his wife to the hospital for the birth of his daughter. This was his introduction to the song "The Runway." Choking back tears, he dedicated it to his daughter and to anyone with a dream. The song is anthemic with a chorus that sticks in your brain after just one listen. I hope it gets released to radio. He paid tribute to the late, great Keith Whitley with a stripped down solo acoustic rendition of "Miami, My Amy." He closed his set with his first single "While You're Gone," another fantastic heartbreak song with another huge chorus.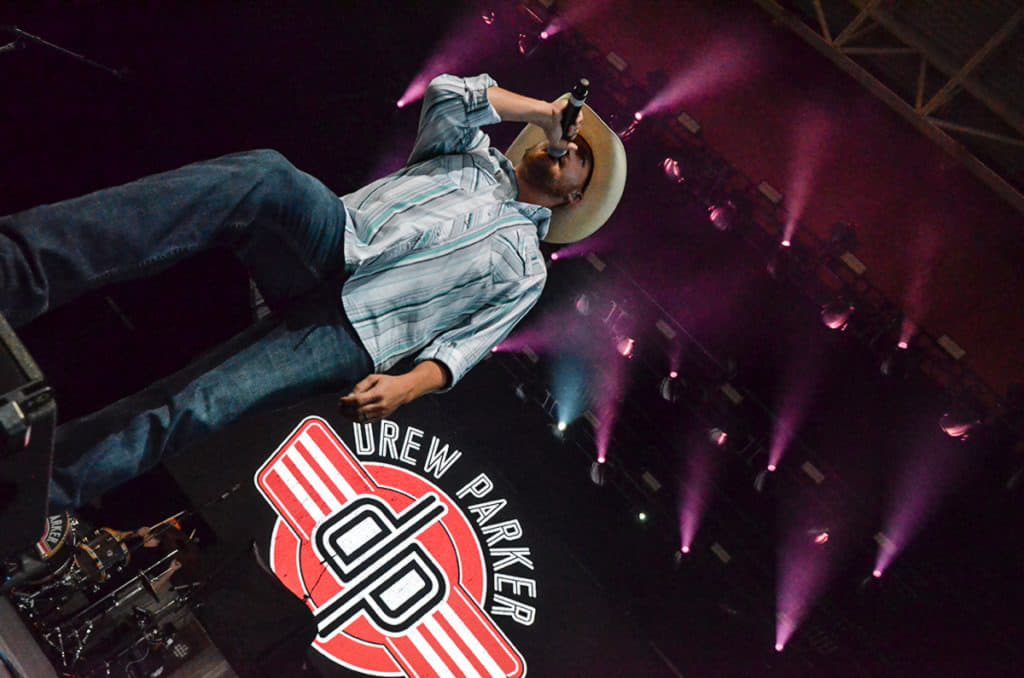 I say it all the time and I will keep saying it.  Get. There. Early.  You never know who the next big star is going to be.  How many people skipped Luke Combs when he opened for Brantley Gilbert here in 2017?