Local Music Friday: Big Blue North Recording Studio
This week's Local Music spotlight changes lanes, focusing not on the local musicians but the people behind the scenes who make the local and national musicians sound great. This week, we feature Big Blue North Recording Studio in Utica.
Big Blue North's origin story begins as a church in Utica's south end. The South Church Congregational was designed by the "Dean of Utica architects" Frederick Gouge and opened in 1927. This beautiful, old church on Genesee Street was put up for sale in 1998 and purchased by its current owners in 2000.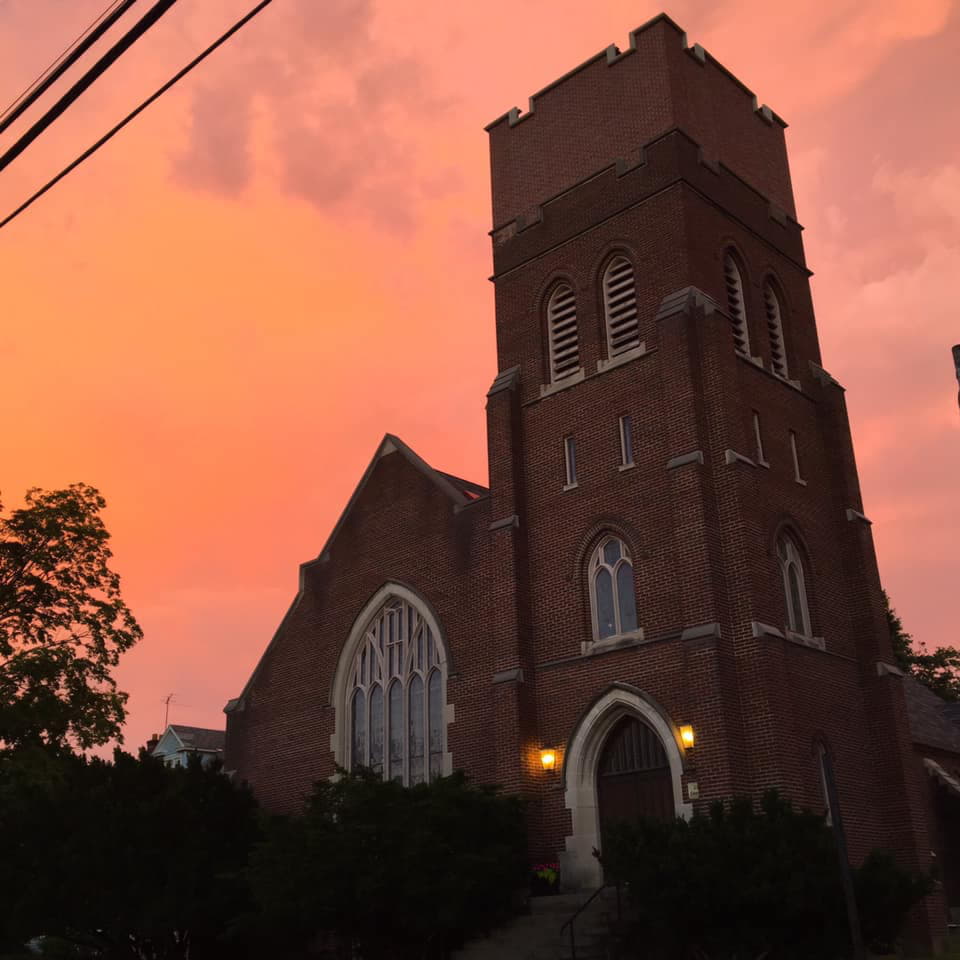 Following an extensive two-year renovation under the supervision of architect and acoustician John Storyk, who also designed Jimi Hendrix's famed Electric Lady Studio in New York, the studio opened as Castle Recording Studio in 2003.
Fast forward ten years and operation of the studio was turned over to the husband and wife team of Jeff and Pamela Jardieu-Aderman. They reopened the facility as Big Blue North Recording Studio in 2013 and have had a hand in the local music scene ever since.
Jeff is a Berklee College of Music graduate and has been a working musician/producer/engineer/promoter/jack-of-all trades for over 25 years. His band Red Herring even performed on the big stage at Woodstock '99. Another band he's involved in, Modus, is considered one of Central New York's most highly influential alt-rock bands.
Pam holds a bachelor's degree from the California College of Arts and a master's degree from the Art Institute of Chicago. She classifies herself as a "serial entrepreneur" and running the studio falls right into that description. She has a firm belief that the arts can help churn economic development and despite the recent shut down due to the COVID-19 pandemic, that belief has not wavered.
The studio recently reopened under phase four of the state's reopening plan and is ready to get back into the business of providing state-of-the-art recording and production to the Mohawk Valley. But the Adermans were also active during their shutdown, helping to promote and sponsor a recent Stanley Center for the Arts online talent competition.
Many local artists have recorded at Big Blue including Mike Powell and the Black River, Maybe Sunday, Trampoline Jetstream and Street Rock Mafia, as well as national act PVRIS.
The main studio, with 35 foot high wooden ceilings, provides incredible acoustics and one gets the same feeling of reverence as being in a church. There is measurable science built into the entire design of this building. The showpiece of this operation, however is in the control room, where you'll find Jeff flailing away at the 32 channel Rupert Neve Designs 5088 console. Neve and this type of console were highlighted in Dave Grohl's 2013 documentary "Sound City."
Take a listen to some of the sounds created through that board in the videos below. It is highly recommended that you do so through a nice set of headphones.
For those interested in recording at Big Blue North, they offer affordable packages at many different levels. Give them a call at 315-733-9910 to set up a tour and meet with Jeff and Pam.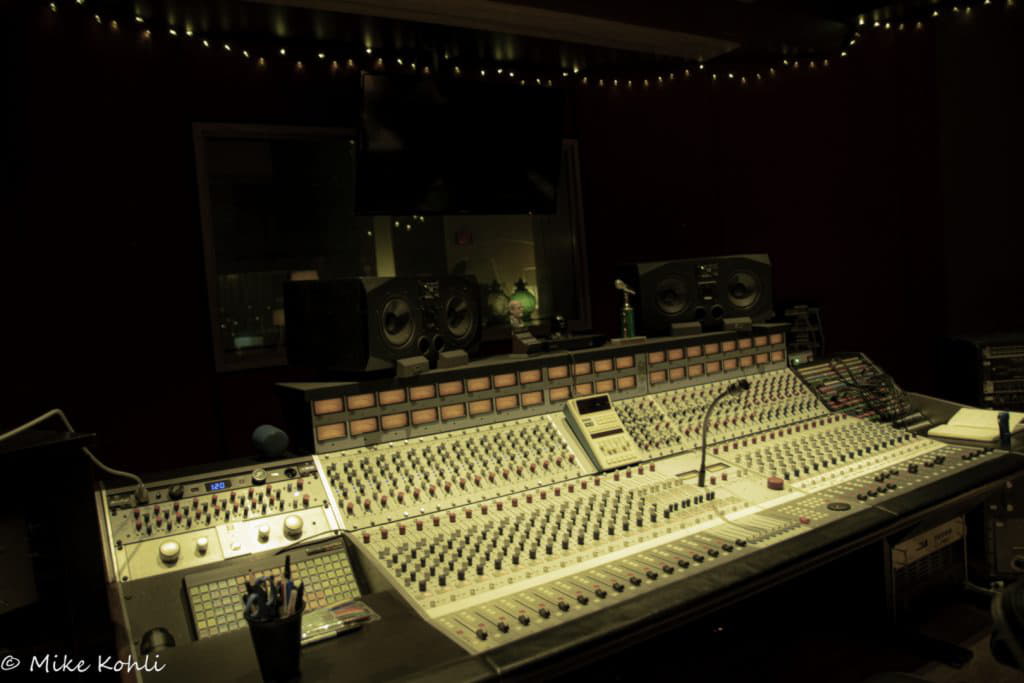 For the gear heads, here is some of what Big Blue North has to offer:
Main Studio:
32 channel Rupert Neve Designs 5088 Class A discrete analogue console (26 EQs, 24 mic pres and 20 compressors) with MC5 Master Control and SwiftMix Motorized Fader Automation
Rupert Neve Designs 5059 Satellite Summing Mixer
Mac Pro 12 core running ProTools 12 and Logic Pro X
Apogee Symphony 64 PCIe card
UAD-2 Duo DSP card
48 Channels Apogee Symphony I/O conversion and Apogee Thunderbridge
Glyph 8TB Studio RAID
Furman HDS6 headphone system with HR6 mixing stations
Software:
Ampeg SVX
Antares Autotune Suite
Applied Acoustics Lounge Lizard EP-4
Arturia Vintage Synth bundle
Celemony Polyphonic Melodyne Editor 2.1.2
East West Complete Composers Collection
EMI Abbey Road bundle
FAB Filter bundle
FXpansion Guru
GForce M-Tron Pro
GForce Minimonsta
GForce Oddity
GForce OSCar
GForce String Machine
IK SampleMoog
IK SampleTron
Izotope
McDSP Emerald bundle
Native Instruments Komplete 5
PSP Vintage bundle
Plugin Alliance (everything)
Sonalksis bundle
Sonnox Oxford Elite bundle
Sound Toys Native Effects bundle
Slate Digital (everything bundle)
Stylus RMX
UAD (various plug-ins)
Waves Mercury
Monitors:
Adam S3A nearfield studio monitors
Genelec 1038B farfield studio monitors, soffit mounted in wall
sE Munro Egg 150 nearfield studio monitors
Beyer Dynamic DT770 Pro studio headphones
Vic Firth SIH1 isolation headphones
Tape Machines:
Endless Analog CLASP (24 track)
MCI JH-24 (24 or 16 track tape machine, 2")
Ampex ATR-102 (2 track tape machine, ½")
Otari MTR-10 (4 track tape machine, ¼" and ½")
Roland RE-201 Space Echo