INTERVIEW: SUNY Oneonta Student Band Opens For TPain
SUNY Oneonta hosted the OH-Fest '23 concert on campus Saturday night in collaboration with Hartwick College. The festival started downtown with a closed-off main street while food trucks and local vendors lined the road.
While locals were downtown enjoying the student-planned activities, one group of students had some work to do. A SUNY Oneonta band by the name of Rib and The Bones was awarded the opportunity to open for rapper, singer, and songwriter T-Pain.
Now, you may be wondering how a group of students could be selected to open for T-Pain. Well, you just need to win OH-Factor. OH-Factor is an annual competition that the school hosts to allow student groups to perform at OH-Fest. And it just so happens that Rib and The Bones are back-to-back champs of OH-Factor. Yes, they are that good.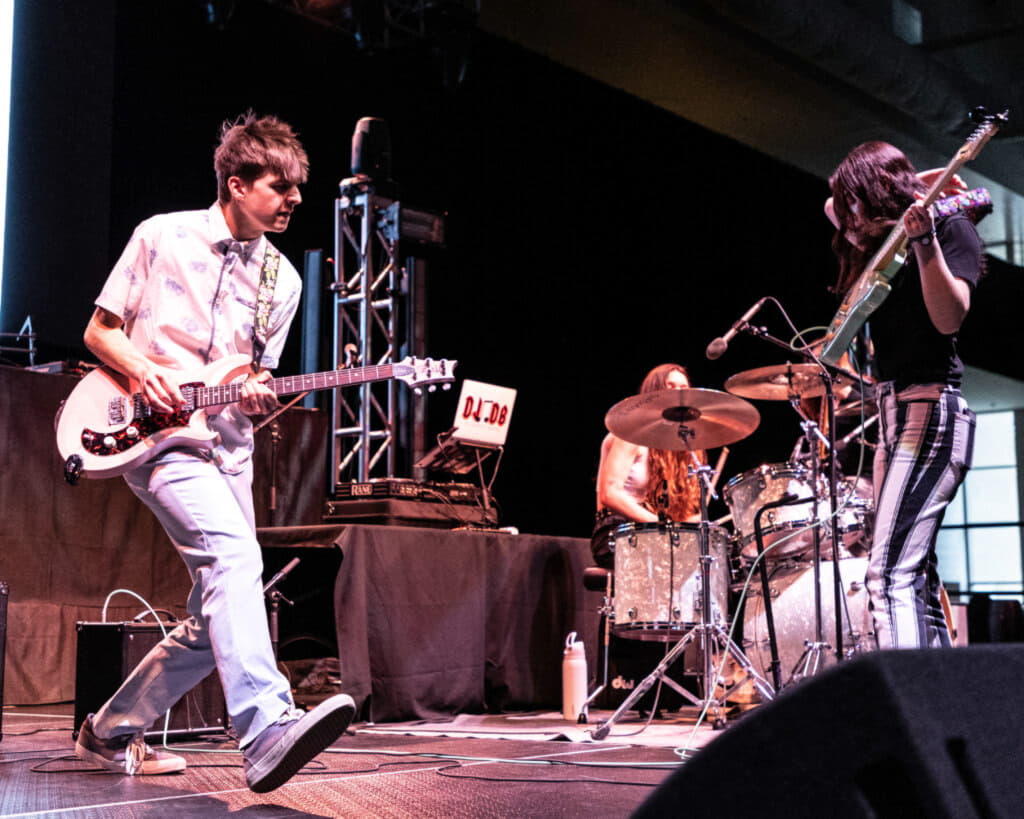 315 Music had the privilege of meeting up with Bella, Mia, AJ, and Chris just before the show. Mia, the group's drummer, knew SUNY Oneonta was the place for her as soon as she visited from Long Island. Bella, the group's lead vocalist from Watertown, was interested in the college as soon as Billboard Named Oneonta as a "Top Music Business School."
315 Music asked AJ, the band's lead guitarist, and Chris, the band's bassist, if they had the opportunity to open for any artist who would it be, and they didn't shy away, saying the Red Hot Chili Peppers or even Beethoven. I mean hey, why not?
NandoSTL and T-Pain were breathing heat for the SUNY Red Dragons. The packed house took some time to reminisce over T-Pain's award-winning hits as he performed a solid setlist which included "Kiss Kiss", "Low," "Buy U a Drank" and other fan favorites.
You will want to keep your eye on the annual OH-Fest in Oneonta for next year. The student-organized event is led by Bill Harcleroad, Director of Campus Activities & Leadership. This event gives a real-life experience for music and media-focused students who wish to pursue a career in the live music industry.