LIVE: Sophistafunk and Friends Flip the Stage in Utica
Normally when one attends a show in a historic theater, one expects to be sitting in the normally-designated seating area. But when you have a stage the size of Utica's Stanley Theatre, why not bring the whole party up on stage? And with a backdrop that includes the beautiful Meyda chandelier inside the theater, why not take advantage of that?
That was the setting for the Sophistafunk and Friends show in Utica Saturday night. The musicians set up shop at the front of the stage backs to the auditorium. Tables and chairs were rolled out to the back of the stage for ticketholders to this fun and unique event featuring some of the best talents you'll find on ANY stage. Most of the performers just happened to be residents of New York State.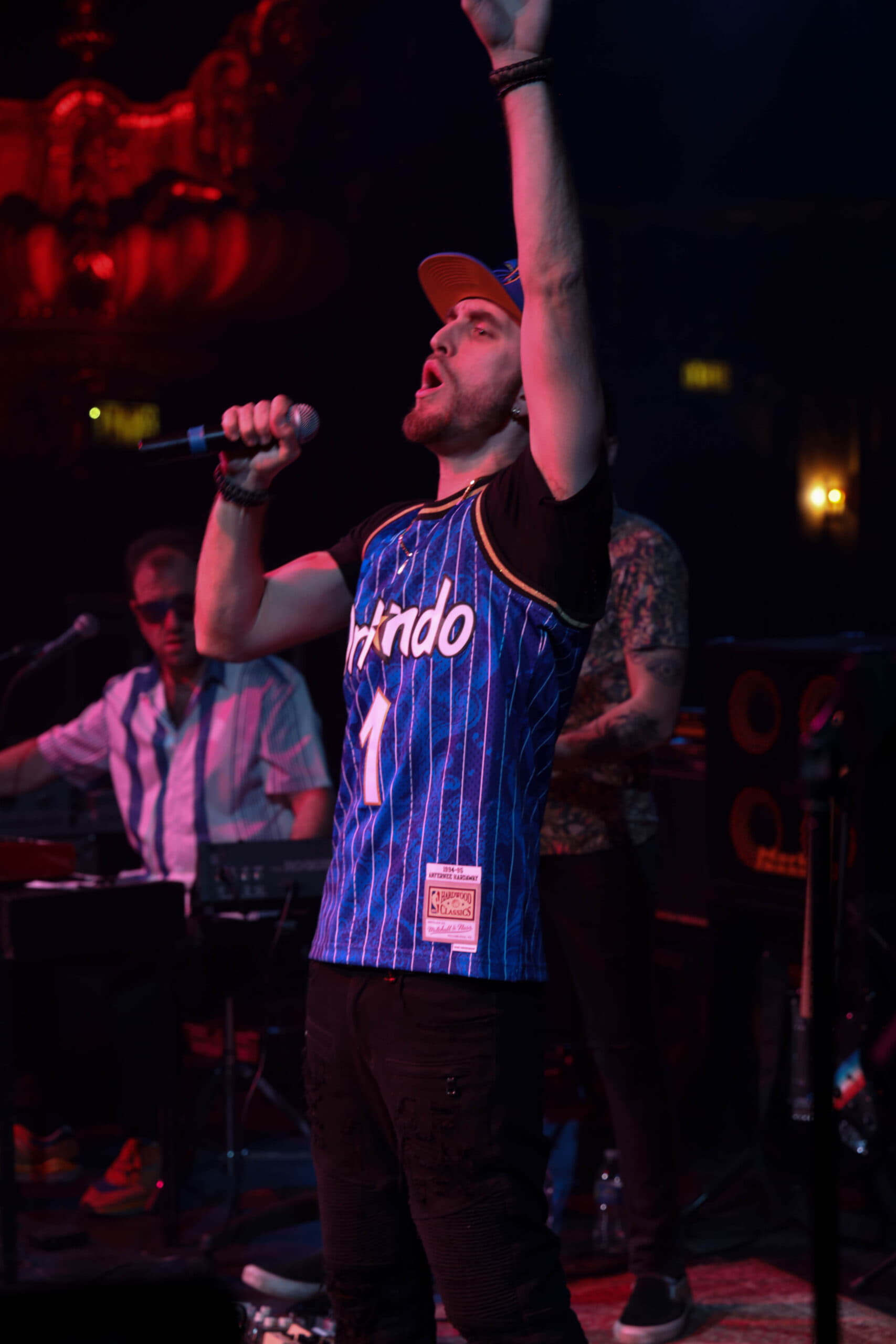 The set-up made for an intimate dance party for all in attendance. Syracuse and Guy Fieri's favorite funk/hip-hop band Sophistafunk was the host band. They invited a host of friends to join them for their first trip to Utica in ages. The friends for this bill were Mike Gantzer, guitarist/vocalist for Buffalo-based jamband Aqueous, Syracuse trombonist Melissa Gardiner (who leads her own jazz group and has played with the Dave Matthews Band and Vulfpeck), Utica-area saxophonist Sam Kininger (who has performed with Soulive and Lettuce), Syracuse beat-master Joe Driscoll, percussionist Lowell Wurster from North Country jam legends Lucid, and saxophonist Tommy Weeks and trumpeter Chris "Chewy" Chhoeun from Connecticut-based Funky Dawgz Brass Band. The collective provided the soundtrack to a funky dance party rarely seen in these parts and it was exhilarating.
The Stanley is a 95-year-old venue that has hosted everything from vaudeville acts to school musicals to some of Broadway's biggest productions as well as acts such as moe., Bob Dylan, Black Sabbath, and Trey Anastasio. A recent renovation to the theater has created one of the biggest stages in the area, perfect for Broadway productions, which the venue hosts often. This huge stage also provided the perfect setting for the intimate show that took place this past Saturday.
Sophistafunk frontman, Jack Brown served as the emcee for the evening's festivities, urging those in attendance to stand up and dance to the band's positive lyrics and up-tempo beats. The crowd more than obliged. The band was top-notch all night. It was almost as if they'd been playing together for years, even though most of the "friends" have been spread out around the country with their other projects.
Driscoll opened the show with saxophonist James "Hollywood" Moore. His unique style of beatboxing was in full effect as he used his loop pedals to provide backing tracks to a mix of originals and covers from Busta Rhymes and A Tribe Called Quest and a tribute to the recently departed David Jude Jolicoeur, aka Trugoy the Dove, from the groundbreaking Native Tongues group De La Soul. Driscoll later joined Sophistafunk on stage to trade rhymes with Brown in one of the most fun parts of the show.
Keyboardist/vocalist Adam Gold joined Brown and Driscoll on the mic, drawing a huge reaction from the crowd. Drummer Emanuel Washington and percussionist Wurster were dialed in with each other all night.
Speaking with promoter Anthony "Zee" Donaldson prior to the show, he indicated that this type of format may be a new direction to go toward having local musicians perform on the stage of Utica's Grand Dame. Here's hoping that vision comes to fruition. This is a venue that deserves the type of night that was had Saturday night.
Brown promised some new Sophistafunk music will be arriving this year. For any further Sophistafunk itches that may need scratching, you can see them as Guy Fieri's house band on the Food Network game show "Guy's Ultimate Game Night," available on demand.
Check out the 315 Music photo gallery below for more images from Sophistafunk and Friends. Special thanks to Alix Kohli for providing photos for this gallery.