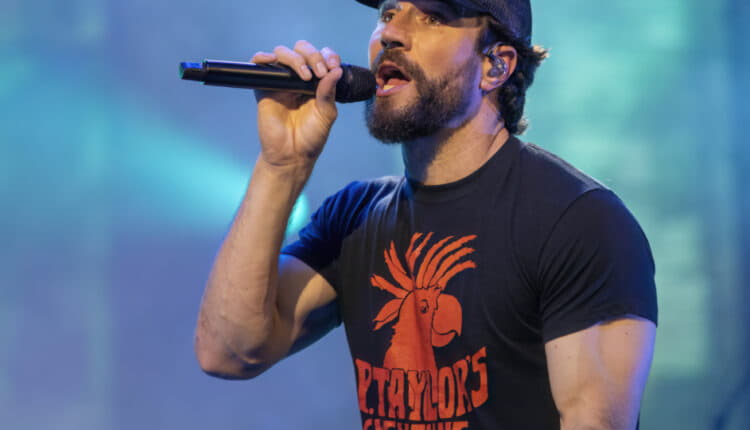 CMAC hosted Sam Hunt's 2022 Summer Tour on August 4. Hunt drew a sold-out crowd on a steamy Thursday night. He hit the stage shortly after 9:30 pm with his first radio hit "Leave The Night On." Backed by a tight five-piece band, Hunt showed why he has been one of the more consistent country hitmakers in the past ten years. The stage production was high-end with an elaborate light show, giant video wall, and an abundance of fog.
Hunt's music is a crossover blend of country, R&B, rock, and a touch of hip-hop. He worked the stage for ninety minutes, mixing choice covers with his original tracks.
During "House Party," guitarists Joshua Burkett and Tyrone Carreker seamlessly wove the guitar riff from The Jackson 5's "I Want You Back" into the song. At this point, Hunt made his way to a small platform at the back of the amphitheater and performed two songs acoustically — the brand new, unreleased "Sometimes You Gotta Start Nowhere" leading into the hit "Make You Miss Me" which was co-written with members of Old Dominion.
Hunt returned to the stage with a track from his first acoustic mixtape, Vacation. He started out as a songwriter for others and made it a point to pay tribute to one of the artists that helped get him to get his break. He performed the song "We Are Tonight" which Hunt wrote and Billy Currington had a hit with. He played several tracks off of his major label release Montevallo before closing out the set with his biggest hit "Body Like a Backroad."
Dustin Lynch and Mackenzie Porter each gave high-energy performances in support.