Renee Clark Quade
LIVE: LeAnn Rimes at Del Lago Casino
Grammy award-winning LeAnn Rimes made an unforgettable return to the del Lago Casino in Waterloo on Saturday. This was the second stop on her the story…so far tour in support of her upcoming album god's work, which has a release date of September 16.
Rimes had a calm, cozy setting filled with candles and a comfy carpet for her to perform on with her bare feet. Later in the set, she said she was "done with heels," which further explained her choice of going sans footwear.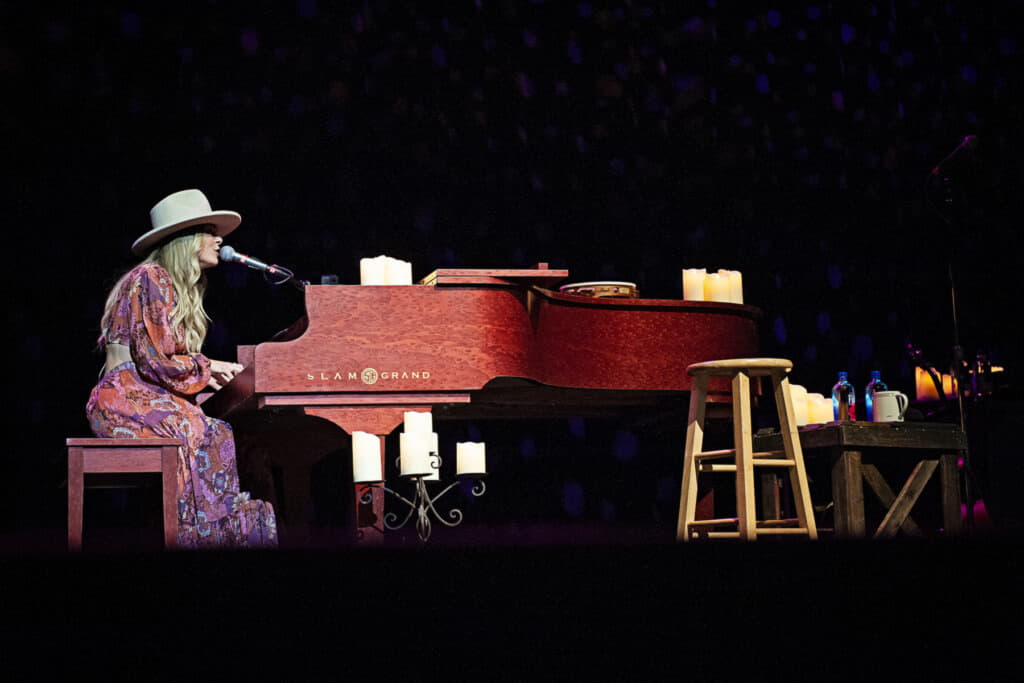 She began her set behind her piano, singing a beautifully stripped-down version of her song "Remnants." She then took us back to the beginning of her career with the song "Muleskinner Blues." Before going into the song, Rimes told her fans her story about learning how to yodel on the back of a float in a parade since this song was from her "yodeling days." This song was a picture-perfect way to show her true personality on stage. Rimes radiated with happiness and everyone in the audience could feel the joy she had performing it.
Her setlist was a reflection of her career — she is also celebrating her 25th anniversary as a performer on this tour. She performed her hits and fan favorites such as "Life Goes On," "Can't Fight the Moonlight," and "How Do I Live." She also performed a few songs from her upcoming album god's work, including "the only," which she recorded with Ziggy Marley, Ledisi, and Ben Harper (This will be available for purchase on May 20.). She even let her fans in on her wedding day by performing "how much a heart can hold," the song she wrote for her husband for their wedding day.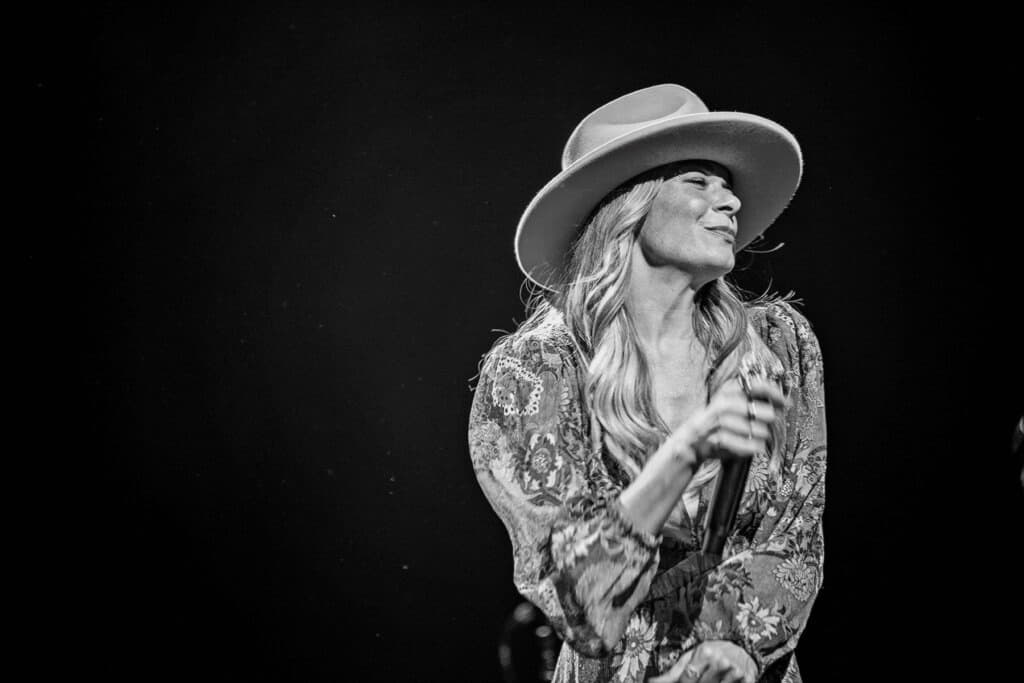 The most emotional part of her set was when she came back out for the encore, sat on the floor with her guitarist, and did an acoustic version of "Young Love" and "There Goes My Hero" in honor of the late Naomi Judd from The Judds and Taylor Hawkins of Foo Fighters. I do not think there was a dry eye in the house after that.
Rimes left fans in the audience enlightened and inspired at the end of her set. Her talent spans decades and you tell she is performing because she loves it. Her tour continues this weekend in Arizona, Texas, and Oklahoma. Her upcoming album god's work is available for pre-order now.
Setlist:
Remnants
Life Goes On
Muleskinner Blues
Blue
Family/Nothing Better
God's Work
Love Line
One Way Ticket
The Only
Right Kind Of Wrong
Moonlight (solos)
Throw My Arms
How Do I Live
How Much A Heart Can Hold
Swinging
Encore:
Young Love/There Goes My Hero