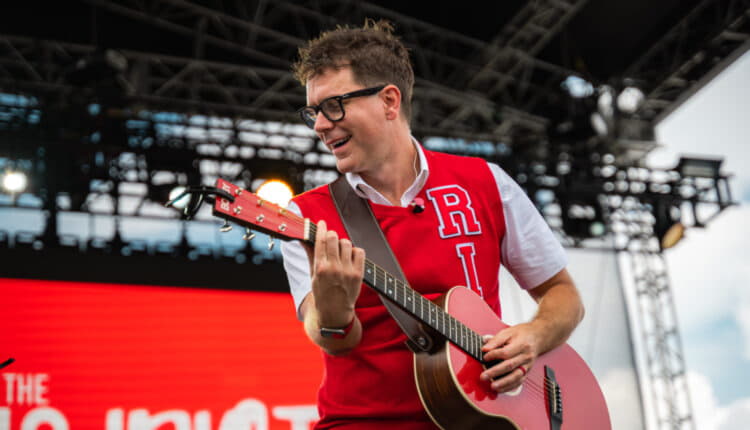 Radio personality, musician, author, husband, and die-hard Arkansas Razorback fan…welcome to the life of Bobby Bones. Bobby's band, "Bobby Bones and the Raging Idiots" played their first show in over a year at Chevy Park at the New York State Fair.
An estimated crowd of only 250 people did not stop Bobby from jamming out and putting smiles on faces. Bobby and his band are certainly not your typical act. With lyrics such as, "I saw my grandmother naked," and, "If you need an EpiPen to bring your granny back…fanny pack, fanny pack," you would think it's all fun and games. While there is an emphasis on comedy, the band has raised over $1.5 million for charity. 
Bobby, who grew up in small-town, Mountain Pine, Arkansas, is now the host of one of the largest nationally syndicated radio shows "The Bobby Bones Show". Bobby is also well known for his recent appearance and underdog victory on Dancing with the Stars (season 27). You may even recognize Bobby from the National Geographic channel, as he has his own TV series "Breaking Bobby Bones".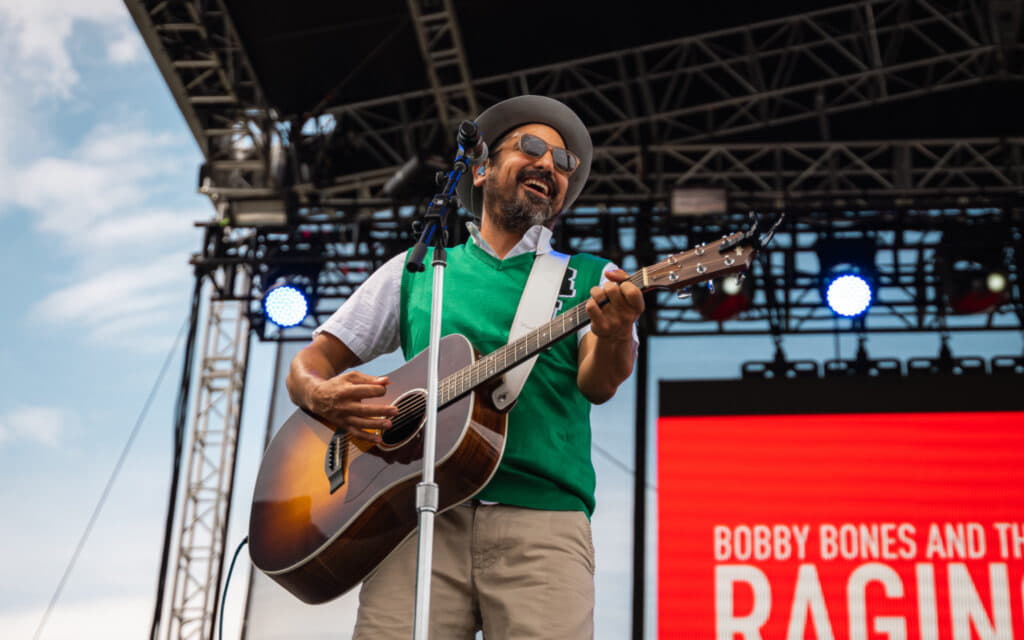 The Raging Idiots are comprised of all-around talented musicians. Eddie Garcia, who is also a co-host on the Bobby Bones Show, sings and plays guitar with Bobby on stage. Other musicians include Brandon Ray, Walker Burroughs, and others. The setlist included many comical original songs with a few covers such as Van Morrison's, "Brown Eyed Girl."
Towards the end of the set, Bobby randomly selected and invited a young girl from the crowd to sing an original song on stage with him. The young girl, who was quite shy at first, quickly fed off Bobby's enthusiasm and support to nail all the words in the chorus to an original song titled, "Hobby Lobby Bobby".
You can find Bobby and the rest of the Raging Idiots again at "Bobby Fest" on Sunday, September 5, 2021, in Wichita, KS, with special guests Maddie & Tae and Russell Dickerson.