Blaine Holcomb Shows Maturity on Fun New EP
One thing about the pause that this global pandemic has brought is amazing new music and surprise albums.  We are in luck as Hamilton-born, Nashville-based singer/songwriter Blaine Holcomb is set to drop his first single from his new EP on Friday in a series of several releases to come over the summer.  His new self-titled EP, available Oct. 1, was masterfully produced by Jay Brunswick, who brings out the best in Holcomb's repertoire that he has been perfecting since first picking up a guitar at 11 years old.
"Music has played such a huge role in my life ever since I first started taking guitar lessons when I was 11 years old. It's helped me through some bad times like when I lost my grandfathers and it's made me who I am today. I think a lot of people turn to music, especially this last year with everything that went on with the pandemic, and I feel very grateful to be coming out of this pandemic and releasing new music."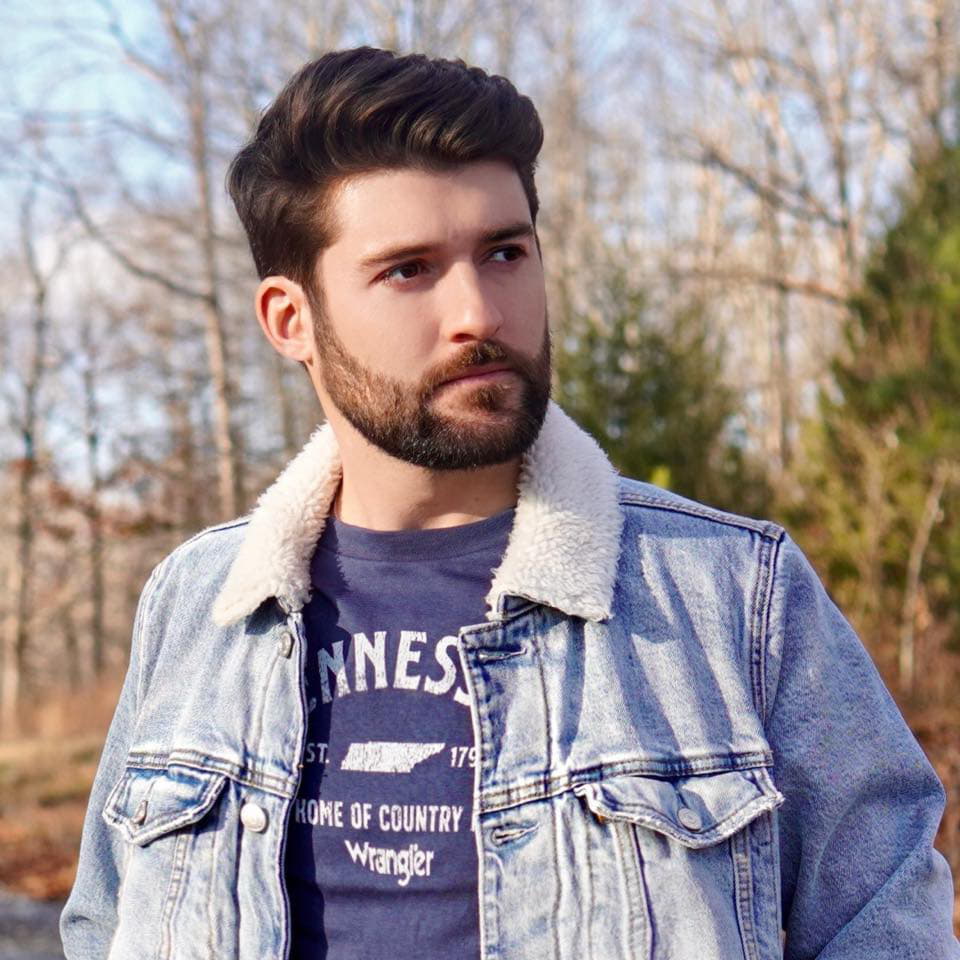 "Over A Beer" kicks off with an upbeat and fun organ line as fiddle and bass melodies rise and fade into the mix. Holcomb's lyrics recall high school friends and romance, growing relationships with a very catchy chorus. Overall the tune has a  polished professional sound, with a great guitar solo into the bridge. The next track "I Drink She Drives" features a rollicking intro with a great fiddle line. It could be set in Anytown, America. Within a simple love story, Holcomb's maturity in songwriting reveals itself as he deals with partnership and the dual nature of opposites attracting.  It's fun and very playful. Out of all the tracks on this EP this one sounds the most polished and Brunswick's touch really makes it shine.
Holcomb, who grew up fishing, hunting and skating on frozen ponds in the rolling hills of Upstate New York, captures that country sentiment solidly with these great players.  The emotion in his songwriting can really be felt as the record moves along.  When asked about the underlying patterns of love in each track he stated, "There's definitely a theme of love throughout this EP. I think songs like 'Over A Beer' and 'Beer Taste Better' talk about young love or someone's first love and looks back on it in a sort of nostalgic way. Also the song 'Then There's You,' which happens to be the only song on this project that I didn't write, is a great love song with a message that I think will resonate with a lot of people. It's a very relatable song and relatable to the times we're living in."
"Keep Your Line in the Water" is a song with a slow and beautiful opening, almost sounding like a traditional Irish song.  The mandolin captures the memory of a loved mentor.  "Keep your head where your heart is, keep your feet on the ground, dream of the big ones and they will come around, have faith trust in the father, keep your line in the water," Holcomb sings. A beautiful sentiment with a lingering fiddle playing in and out of the melody.  The lyrics pay tribute to a grandfather, a wonderful sign of respect to our elders.  The pedal steel and mandolin play soulfully off of each other to wrap the song with a beautiful bow. "Then There's You" has a bluesy intro with lyrics about the lies and tricks of the modern world and the way that love can save you from it.  An absolutely gorgeous mix from Brunswick and Holcomb's voice really takes flight on this track.
"Beer Tastes Better" trickles in with sleepy pedal steel and dream-like quality. As the back line slowly kicking in and our thoughts go to those summer nights and memories of small-town shenanigans.  Halfway through the track, the song picks up with some wonderful piano runs.  Again it's very catchy and the mix is perfect with another ode to grandpa and the great beyond we all face. The final track "New Neon" jumps out with a great horn section giving the intro a beautiful borderline feel with precise guitar fingerpicking. The lyrics of lamenting love with a sweet recall to finding new memories, all while processing the pain, again are a testament to this singer/songwriter really finding his game.  The horn mix is really fun and gives this track a unique touch on this awesome EP, all while pulling it together as an incredible closer.
Holcomb has really put something very special together here. It will be exciting to watch these songs released. He has already built quite the following both locally and in his adopted hometown. The professional sound and the teamwork that this humble young talent acknowledges lead him to this release, Holcomb has been diligently plying and honing his craft.
"I wrote most of the songs over the course of the last year or two. The recording process was delayed due to the pandemic so it took a little longer than normal. I finally got back in the studio at the end of October and we cut all the songs. I've been working with AGD Entertainment, an artist development company, for help with the entire release campaign, marketing strategy, and PR stuff. So I'm really excited to finally be able to start releasing all this new music."
"Over A Beer" drops Friday, May 14, and the following week will have a special acoustic music video.  Then throughout summer, Holcomb will release a few more singles and videos prior to the EP release on Oct. 1. Follow Blaine Holcomb on his social media and check out his website for more information as he keeps the fans on their toes. Fans who would like a special sneak peek at the new music can sign up for his newsletter through his website.  It will most definitely be worth the wait and an incredible addition to his live show.