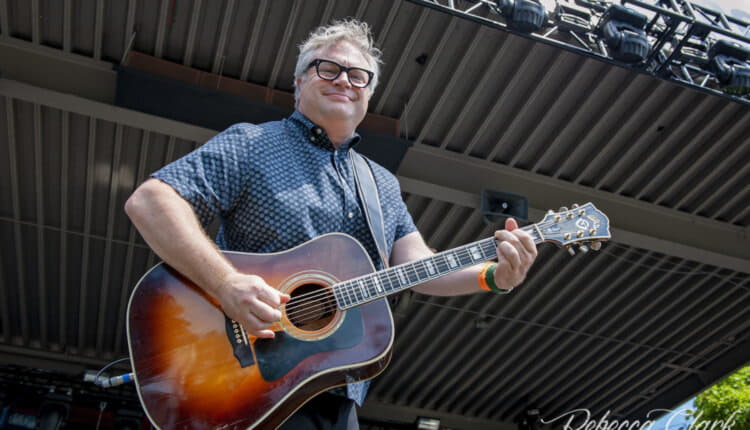 LIVE: Steven Page Opens Chevy Court At The NY State Fair
The Great NY Stat Fair kicked off on Wednesday, August 24 with Steven Page performing the first show at Chevy Court. Page is a transplant to the Syracuse area and it was a very special moment seeing him perform at the fair.
Page performed a good mixture of his solo work and songs from his former band Barenaked Ladies. He was joined by guitarist Craig Northey and cellist Kevin Fox. Page's performance was absolutely amazing and he made it very intimate with his crowd interactions. Page also joked with the crowd telling them that it was a close call between him and Air Supply in getting the opportunity to open the fair and that he had won.