LIVE: Lee Brice at Turning Stone
Turning Stone Resort Casino welcomed Lee Brice's Label Me Proud tour to the event center on Friday night. Brice is the proud owner of eight number-one singles on Billboard's Country Airplay chart. He is not just a performer. Brice writes most of his songs, a rarity in country music.
Brice leaned heavily on his hits, playing seven of his eight number one songs. He also performed the massive hit "Crazy Girl," a song that was written by Brice but originally recorded by the Eli Young Band. His backing band, The Love Cannons expanded on the studio versions of the songs, really bringing them to life. Anchored by the rhythm section of Donnie Marple on drums, Michael Gray on percussion, and Paul Rippee on bass, the band was tight and precise. Lead guitarist Travis Bettis weaved skillful guitar lines around the rest of the band. At one point in the set, the band members got to take turns showing off their skills. Keyboard player Reggie Bradley Smith ripped into Boston's "Foreplay" before Marple brought the house down with an extended drum solo.
Two highlights of the night were when the band played the 2019 smash "I Hope You're Happy Now" which was originally a duet with Carly Pearce. Brice asked the crowd to help with Pearce's part in the first verse. The whole room obliged, singing it at the top of their lungs. The other was the last song of the night, "One Of Them Girls." Brice began the song and the crowd in the general admission pit started dancing and pushing forward. Brice noticed a fan in distress and immediately stopped the music and had the house lights brought up. He asked fans to make room so that staff could attend to the fan. True class shown by Mr. Brice. Once that fan was taken care of he started the song from the top and closed the night out with one of his biggest hits to date.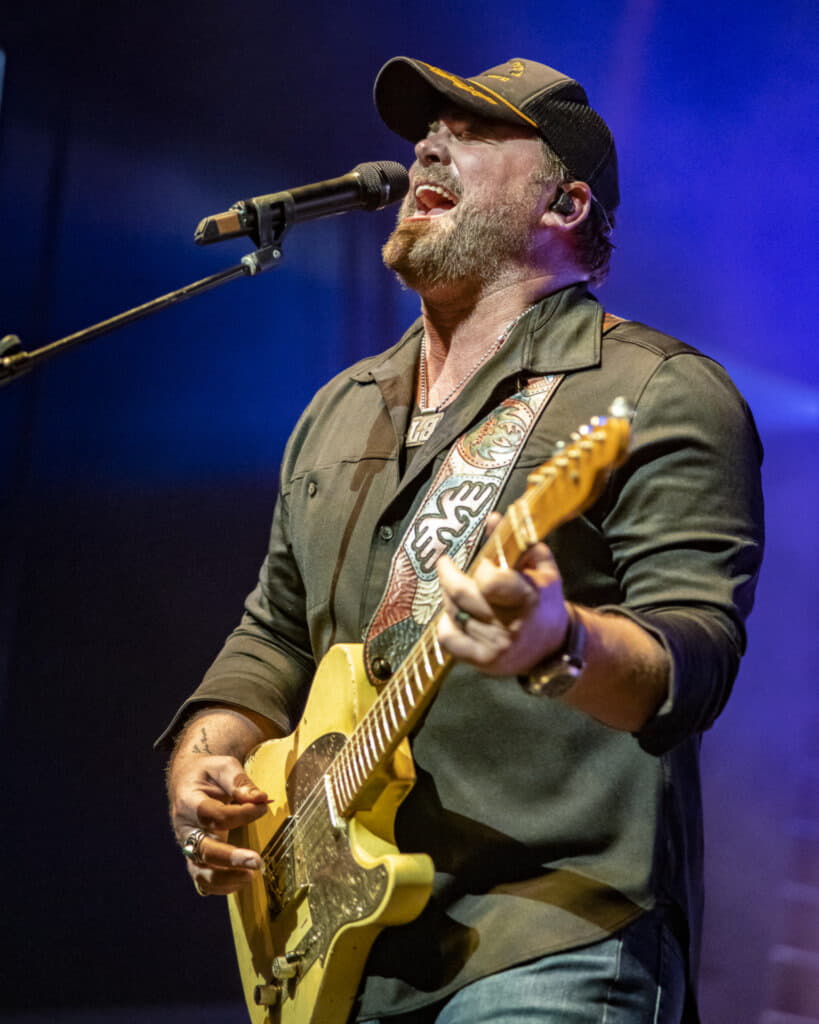 Tyler Farr opened the night with hits such as "Redneck Crazy" and "A Guy Walks Into A Bar." Farr is stylistically very close to Brice. Neither is traditional country, yet neither is the newer "Bro-Country." Both have touches of southern rock and a pinch of soul in their catalogs.
If you missed the show, Lee Brice will be performing at the First Annual Finger Lakes Country Music Festival next Saturday, June 4 at the Wayne County Fairground in Palmyra. He will be bringing along the very talented Kameron Marlowe, Eric Burgett, and Eric Van Houten. Tickets for the festival are on sale here.