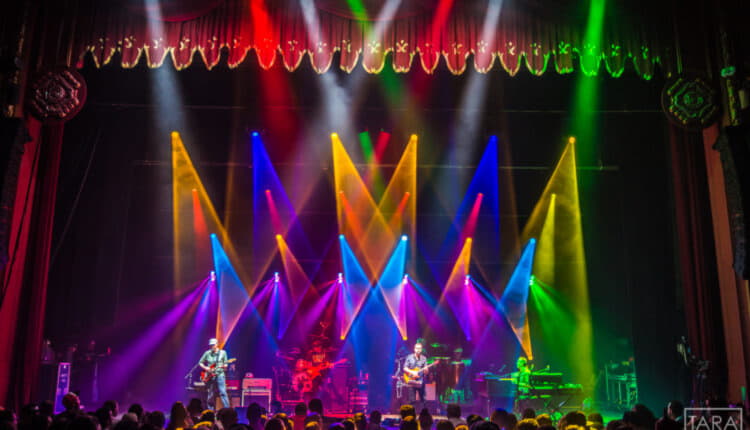 Spend an Evening with Umphrey's McGee this Friday in Syracuse
Creative Concerts is hosting an evening with Umphrey's McGee this Friday, January 21 at the Landmark Theatre in Syracuse. 
As one of the scene's touring forces, the Indiana-based jam band will be playing in support of their latest studio album, You Walked Up Shaking In Your Boots But You Stood Tall And Left A Raging Bull released last summer.
With over 2,200 shows to date, Umphrey's McGee has been fine-tuning their sound and wowing audiences from venue to venue since 1997. Don't miss them doing the same to you in the beautiful and historic Landmark Theatre. This architectural treasure is the perfect place to see Umphrey's McGee's incredible light show and high-energy riffs.
Tickets are available through Creative Concerts and Ticketmaster. Showtime is 7:30 p.m.
The official Umphrey's McGee after-party will be taking place at the Westcott Theater with Death Kings, a punk/metal trio that made its debut at last year's Summer Camp Festival.
The trio features Ryan Stasik of Umphrey's McGee on bass and vocals, Mike Gantzer of Aqueous on guitar and vocals, and Mikey Carubba, formerly of Turkuaz on drums.
Tickets for the 11:00 p.m. show are available here.
If you can't make it to either Syracuse show, you can catch both acts in Albany on Saturday. Umphrey's McGee is at the Palace Theatre for an 8:00 p.m. start and Death Kings will be at Empire Underground just up Pearl Street for an 11:00 start.
You can check out Death Kings' latest single, "Welcome to Hell" on Spotify below.
(photos by Tara Gracer for Creative Concerts)