Concert Review: Bell Biv Devoe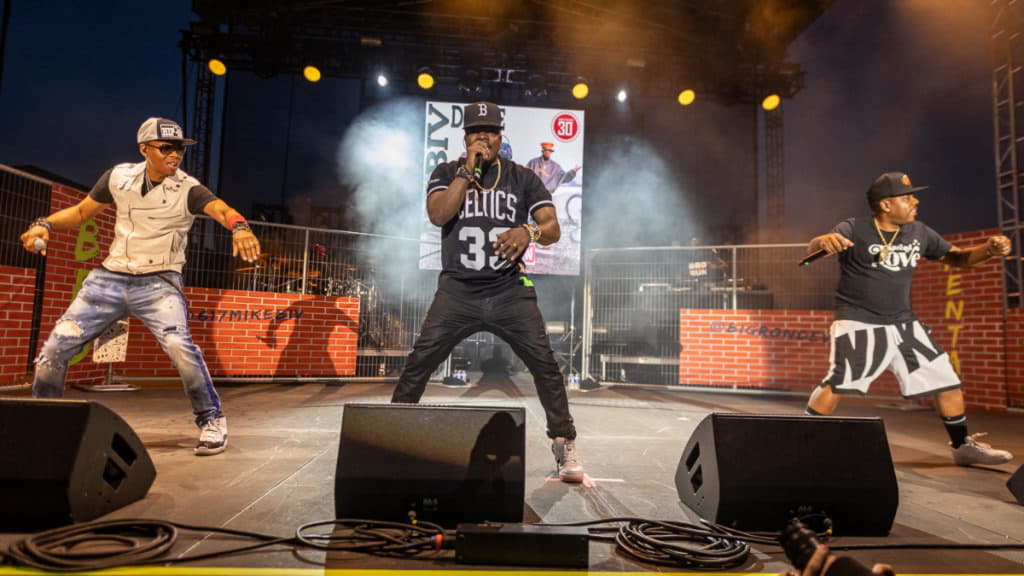 Formed from the ashes of New Edition, Bell Biv Devoe released their debut record in 1990. Ricky Bell, Michael Bivins, and Ronnie Devoe created a record that is still celebrated 31 years later. BBD hit the Chevy Park Stage a few minutes after 8:00 p.m. on Wednesday night. The crowd, mostly in their 40s was deafening.

Hitting the stage with two backup dancers, a DJ, and a live drummer, the group hit their stride early in the set. Despite the nearly ninety-degree heat, the three members of BBD never stopped dancing and singing. When they dropped their 1990 hit single "Do Me!" the entire crowd was moving.

They did a medley of New Edition songs to pay respect to their earliest fans and to remember where they came from. During "Mr. Telephone Man" they brought a young fan up on stage to sing the first verse.

They saved their biggest hit "Poison" for last, sending the thousands of fans off on a high note. "Never trust a big butt and a smile." Great advice from a timeless classic.

Once again, the production, sound, and lighting at the Chevy Park Stage were impeccable. No matter where you sit, the sound is perfect. The sightlines are great and the light show is next-level good. There are still a bunch of great shows coming in the next week.
Day 8 on Friday features performances by Syracuse Bruce Springsteen tribute act Born to Run on the Chevy Park stage at 2:00 p.m., Tionesta on the Chevy Court stage at 2:00 p.m., CNCO at 7:00 p.m. on the Chevy Court stage and Melissa Etheridge closes out the night on the Chevy Park stage at 8:00 p.m.
Music can also be found at the West End Grill, the Pan-African Village and several other venues throughout the fairgrounds for the duration of the Fair. For more information, visit the State Fair website under the Entertainment tab here.