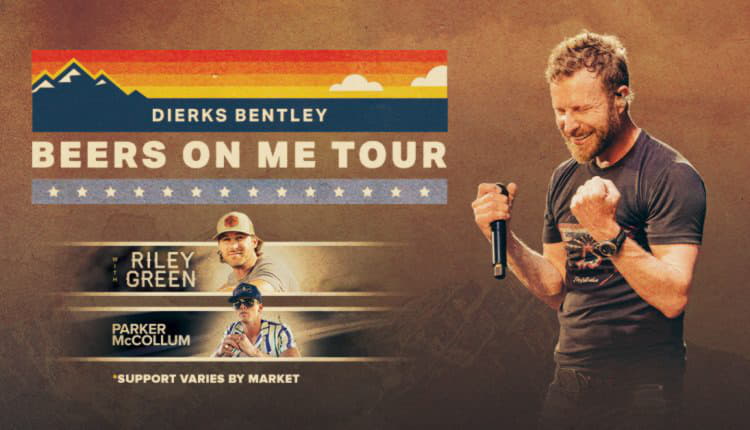 PREVIEW: Dierks Bentley "Beers on Me" Tour – July 22 at CMAC
This coming Thursday, July 22, Multi-Platinum, Grammy-nominated country music superstar Dierks Bentley brings his "Beers on Me" tour to CMAC in Canandaigua. Bentley recently celebrated his twentieth number-one single for his smash hit "Gone." Last week, the Grand Ole Opry member released a live EP Live from Telluride, which is available online, on all digital platforms.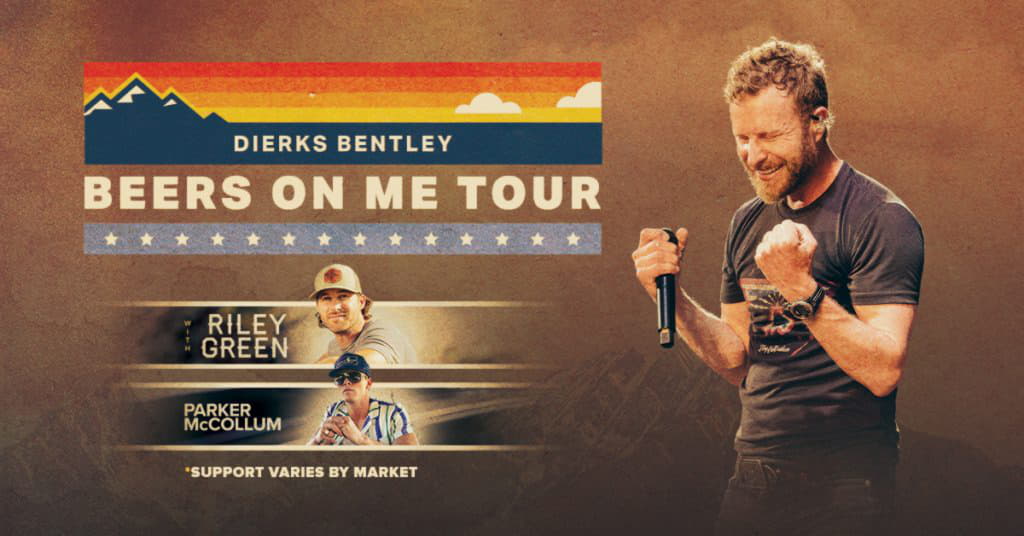 Along for the ride, this time around are Riley Green and newcomer Breland. Green has had a string of hits, including "There Was This Girl" and "I Wish Grandpas Never Died." His live show is high-energy and anchored by one of the most entertaining drummers I have ever seen. Get there early. Thank me later.

Breland is a new artist out of Atlanta. He fuses rap, hip-hop and country. His debut single "My Truck" was remixed by Sam Hunt and certified platinum.

Speaking about the name of the tour, Bentley explained: "I wrote a song a few months back with some friends called 'Beers On Me' that inspired this year's tour name, it's a pretty simple recipe for summer…get your friends together, have a round or two and dive into some great country music. That's exactly what Riley, Parker and I plan on doing out there on the road with our fans. Both these guys are road warriors and great performers that are going to help us get this summer fired up."

Tickets are still available at all the usual outlets. Showtime is 7:00 p.m. Just a quick reminder that all CMAC shows require proof of vaccination, plan accordingly.