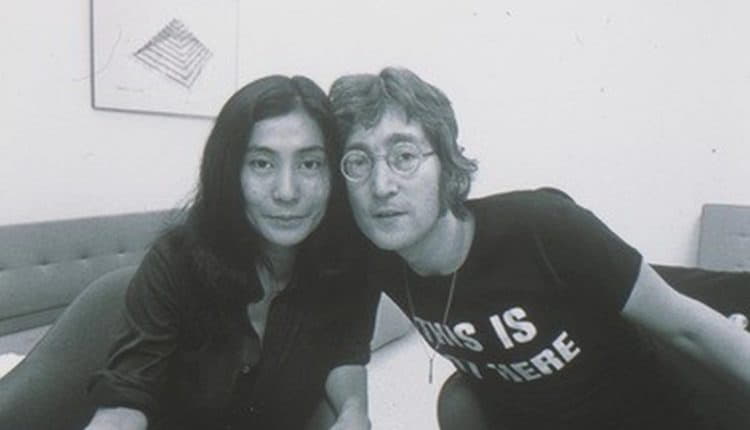 John Lennon would have been 80 years old today. Did you know he spent his 31st birthday in Syracuse?
The Beatles fell apart in 1970 for many reasons. Many have attributed the breakup to Lennon's relationship with Yoko Ono, a Japanese multimedia artist, but in reality, there were many factors that contributed to the demise of the lovable Liverpudlians.
But on this date in 1971, on Lennon's 31st birthday and one year after the infamous breakup, Ono opened an interactive art exhibit at Syracuse's Everson Museum called "This Is Not Here." According to syracuse.com, the exhibit ran for three weeks and attracted thousands of visitors.
In addition to her exhibit opening, Ono had a surprise in store for her husband's birthday. The original plan was to have a semi-reunion of the Beatles. Ringo Starr and George Harrison were invited for what was supposed to have been a secret concert at the museum. Paul McCartney, still estranged from Lennon at the time, declined his invite.
Harrison was unable to make it to Syracuse but Starr did, as well as a gaggle of other famous people that included Eric Clapton, famed producer Phil Spector, poet Allen Ginsberg, session drummer Jim Keltner and others in the Beatles' orbit.
Word spread of the rumored semi-reunion, causing crowds to gather at the Everson. As David Ross, assistant to Everson director Jim Harithas, explained to the Syracuse Post-Standard in 2005, "That evening the doors to the Everson were broken down because people had heard there'd be a secret Beatles concert. The entire museum was filled with people furious … and we were afraid they'd trash the place."
Ginsberg calmed the crowd, which soon dispersed and the group of dignitaries retreated to the seventh floor of the Hotel Syracuse for a gathering that involved a birthday cake that said, "A Gift to John From Yoko and the Whole World."
What ensued was a 27-song all-star jam session in a room on the seventh floor that included Starr performing percussion by kicking on an overturned trash can. The jam session consisted of Beatles classics such as "Yellow Submarine" and "Yesterday," Buddy Holly covers and even covers of McCartney and Harrison solo songs. See the full setlist below via setlist.fm.
This historical moment in Central New York history is well chronicled in the linked syracuse.com articles and well worth the read, especially for the editorial criticizing the Everson's decision to bring the exhibit to Syracuse and Lennon's response to that here.
Below is a short video from the hotel room where this moment occurred.
Setlist:
Happy Birthday to You (Mildred J. Hill & Patty Hill cover)
What'd I Say (Ray Charles cover)
Yellow Submarine (The Beatles song)
On Top of Old Smokey (The Weavers cover)
Goodnight, Irene (Lead Belly cover)
Take This Hammer (Lead Belly cover)
He's Got the Whole World in His Hands ([traditional] cover)
Like a Rolling Stone (Bob Dylan cover)
Twist and Shout (The Top Notes cover)
Louie Louie (Richard Berry cover)
La bamba ([traditional] cover)
Bring It On Home to Me (Sam Cooke cover)
Yesterday (The Beatles song)
Tandoori Chicken (Ronnie Spector cover)
Power to the People
Maybe Baby (The Crickets cover)
Peggy Sue (Buddy Holly cover)
Bring Out the Joints
My Baby Left Me (Arthur "Big Boy" Crudup cover)
Heartbreak Hotel (Elvis Presley cover)
Blue Suede Shoes (Carl Perkins cover)
Crippled Inside
Give Peace a Chance (Plastic Ono Band song)
Uncle Albert/Admiral Halsey (Paul & Linda McCartney cover)
My Sweet Lord (George Harrison cover)
Imagine
Oh Yoko!