LIVE: All Poets and Heroes at Funk and Waffles with Special Guests Simplelife and Charlie Wittman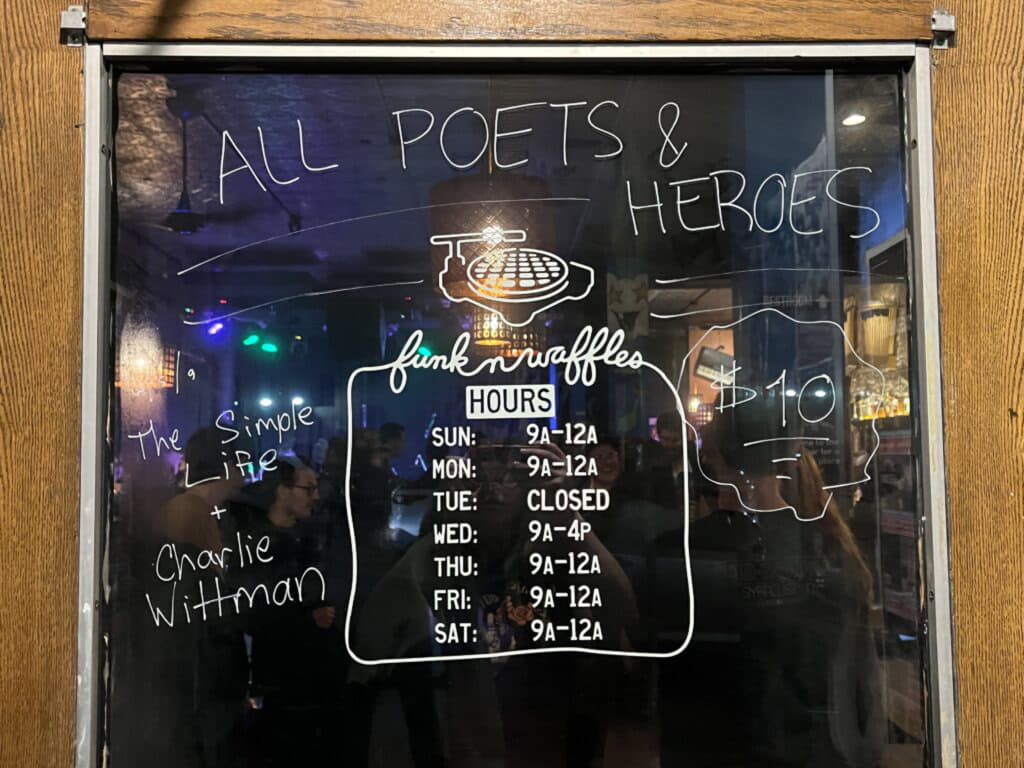 Friday night was an emotional night at Funk 'n Waffles as local band All Poets and Heroes get ready to say goodbye to Syracuse. Pursuing their musical dreams, they will pack up and move to Nashville early next year.
Starting off the celebratory evening was All Poets and Heroes' number one fan, and friend Charlie Wittman. Charlie met All Poets and Heroes three and a half years prior, and they were attending their 42nd show.
Armed with their keyboard and inspired by their favorite works of literature, singer-songwriter Charlie opened with a beautiful rendition of The Cranberry's "Zombie."
They went on to play the original pieces "The Black and the Blue" and "Step Into the Light," a song reflecting on the conflicted feeling they have about their friends moving away.
This was followed by a song called "The Cereal Ate Me" a quote from Charlie's favorite novel "Girl in Pieces" by Kathleen Glasgow. Charlie explained the song was about how everything in someone's life can become so overwhelming that they isolate and push everyone and everything away, feeling like everyone and everything is becoming the enemy. They finished with another original piece "Sandy Hook & Parkland."
Up next was Simplelife, this Syracuse rock band has been playing together for twenty years. Their album Life in the Third Person won a Syracuse Area Music Award (SAMMY) in the Best Pop Recording category in 2004. Band members from Simplelife have served as mentors to the guys in All Poets and Heroes over the past several years.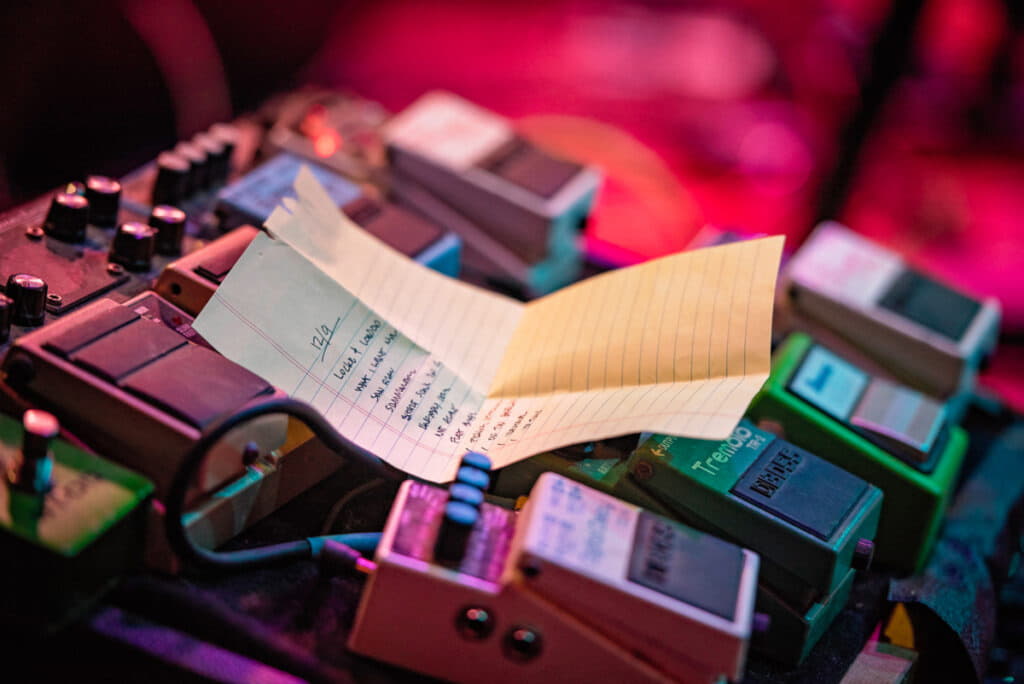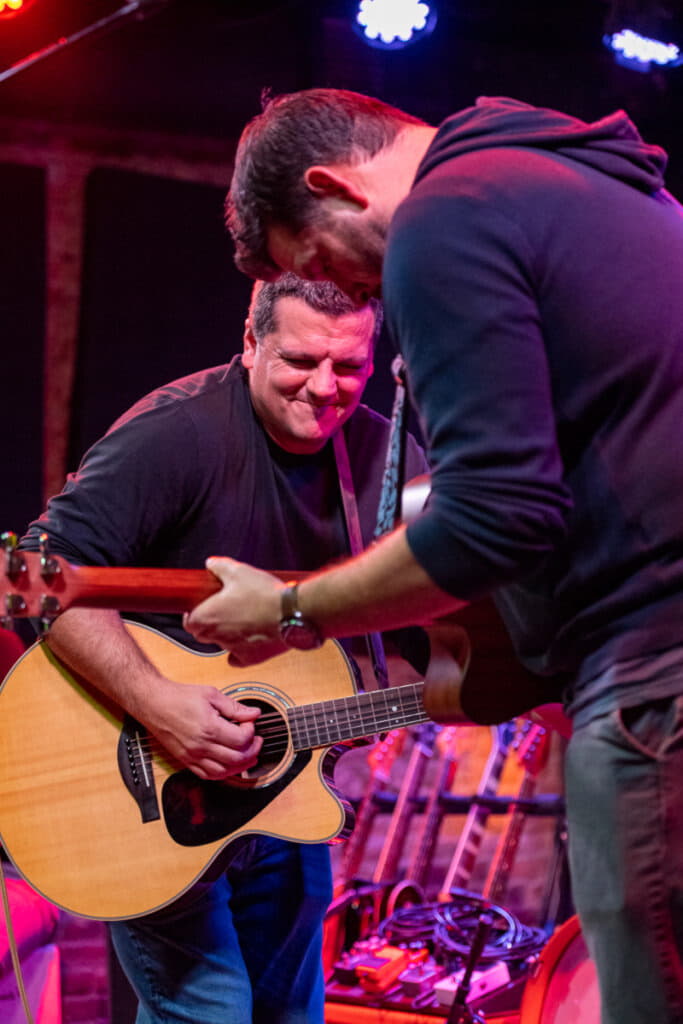 Simplelife wove gorgeous three-part harmonies through a collection of songs that spanned their entire catalog. From "Locked & Loaded" to "Summertime" to "San Fransisco," my personal favorite.
Finally, it was time for the Syracuse native, indie/art-rock band All Poets and Heroes. They excitedly took the stage, and the crowd matched the energy. Music filled Funk 'n Waffles' packed bar and the crowd moved closer to the stage.
After the first song, Rob McCall raised a glass for his mom, who was stuck at the hospital recovering from surgery, noting how much he appreciates her and all of her support.
They went on to play several songs, a few of which came from the two EPs they released this summer, Colorful Lungs Pt 1 & 2. McCall kept the audience engaged throughout the duration of the show, and made sure to thank all of his bandmates and of course their favorite bartender, Sam. They ended the evening with a new tune called "The Fall."
It is clear this young band is destined for great things and I can't wait to see where they go from here, but selfishly I'll miss their local shows.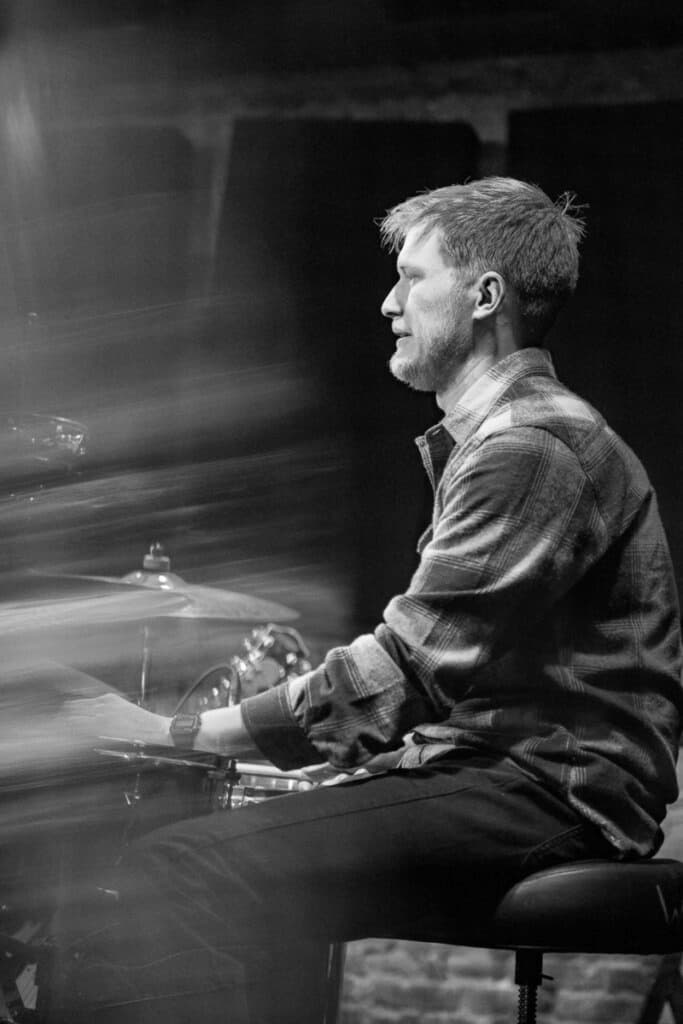 Setlist:
No Surprise
Fortress
Tardigrade
Give it to me Straight
Life on the Line
Heart and Soul (Huey Louis cover for Sam)
Above Water
Skin and Bones
Keyframe
Tinderbox
Wine Song
Golden Child
Champagne Supernova (for the kids)
-Finale-
To Be a Poet
Single Handed
The Fall