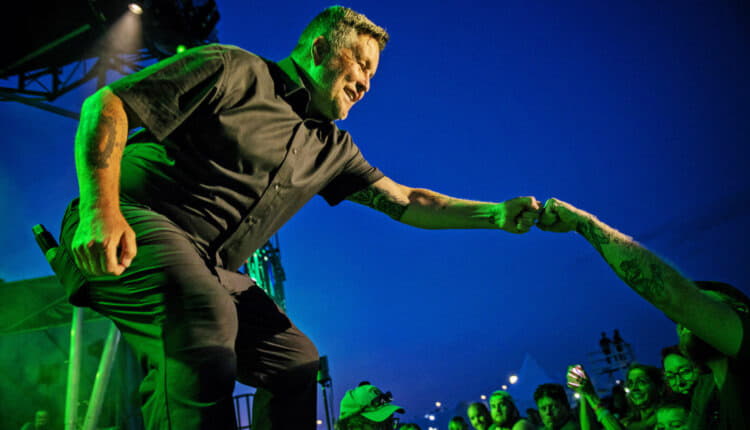 Renee Clark Quade
LIVE: Dropkick Murphys Make Fourth Appearance at the NYS Fair
The Dropkick Murphys made their fourth appearance at the New York State Fair on Saturday night. In 2018 (the fair was canceled in 2020) the Dropkicks were tapped as a last-minute replacement for the ailing Dickey Betts and have made it back each time since. It was their first time however performing at the Chevy Park stage. Despite being down a member, the band melted faces with an over hour and a half set.
Lead singer Ken Casey's constant interaction with the fans was the highlight of the night. From fist-pounding to hugging and high-fiving the children in the first few rows, you could tell he was having the time of his life. Their setlist included fan favorites "The Boys are Back" and "Rose Tattoo" along with a few new songs from their upcoming album This Machine Still Kills Fascists.
We hope the Dropkick Murphys keeps the tradition going by performing at the 2023 NYS Fair
View photos from their set at Chevy Park below:
The Dropkick Murphys new album This Machine Still Kills Fascists drops in a few short weeks on September 30th.