LIVE: Halestorm, The Pretty Reckless, The Warning, and Lilith Czar at Lakeview Amp
Halestorm is back on tour where they belong. They brought their latest tour with the Pretty Reckless, The Warning, and Lilith Czar to St. Joseph's Health Amphitheater at Lakeview in Syracuse last week.
This lineup did not disappoint and was a true homage to female musicians bringing the perfect mix together for an unforgettable night. The show started with the fierce Lilith Czar aka Juliette Simms. Her short set was jam-packed with songs from her latest album Created From Filth and Dust.
Next up was The Warning. This band is made up of three young and talented sisters from Mexico. The Villarreal sisters include Daniela (guitar and main vocals), Paulina (drums), and Alejandra (bass), all sisters are under the age of 21. They made their initial claim to fame as children with a viral video of them performing "Enter Sandman" by Metallica. Their high-spirited presence resembled Halestorm's when they first started out. They performed the majority of songs from their latest album ERROR and had the audience in the palm of their hands, especially with their hit "Choke."
Following The Warning was The Pretty Reckless. This four-piece band includes members Taylor Momsen, Ben Phillips, Mark Damon, and Jamie Perkins. They began their set with a cover of Soundgarden's "Loud Love." Momsen's powerful vocals rocked the amphitheater. They performed an hour-long set including songs "Make Me Wanna Die," "Witches Burn," and "Take Me Down."
Halestorm began their headlining set with their single "Back From The Dead" at the top of a huge staircase where drummer, Arejay Hale dominated. It was extraordinary to see them perform a headline show at the amp. Members Lzzy Hale, Joe Hottinger, Josh Smith, and Arejay Hale were all at the top of their game and put on an invigorating performance. Their setlist included new songs from their latest album Back From The Dead, along with some fan favorites including Arejay's "big drumstick" solo and Lzzy's piano solo.
They closed their set with an encore of "Here's To Us," "Mz. Hyde," and "Steeple." It was an epic night of rock music and made this concert-goer and fan feel like themselves again for the first time in years.
View photos of Halestorm below:
View The Pretty Reckless photos below: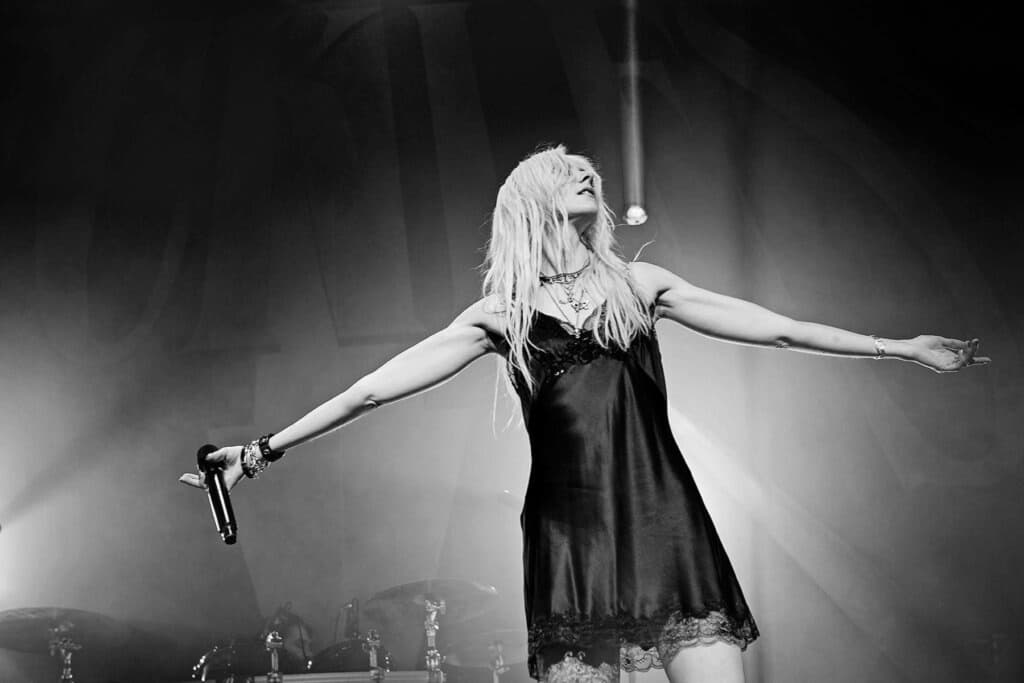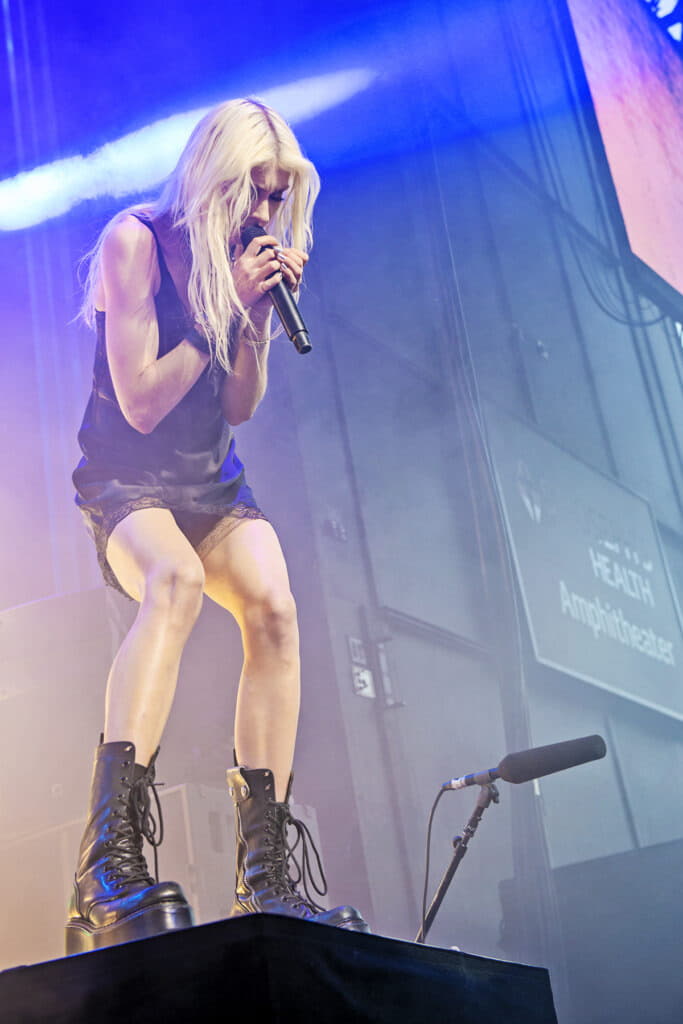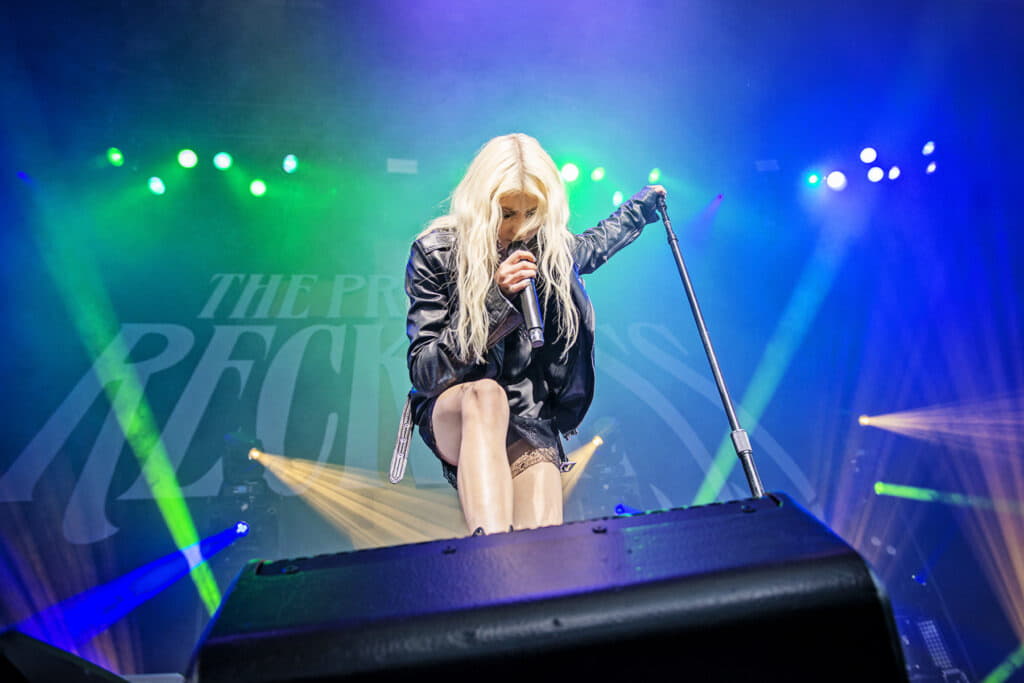 View photos of The Warning below: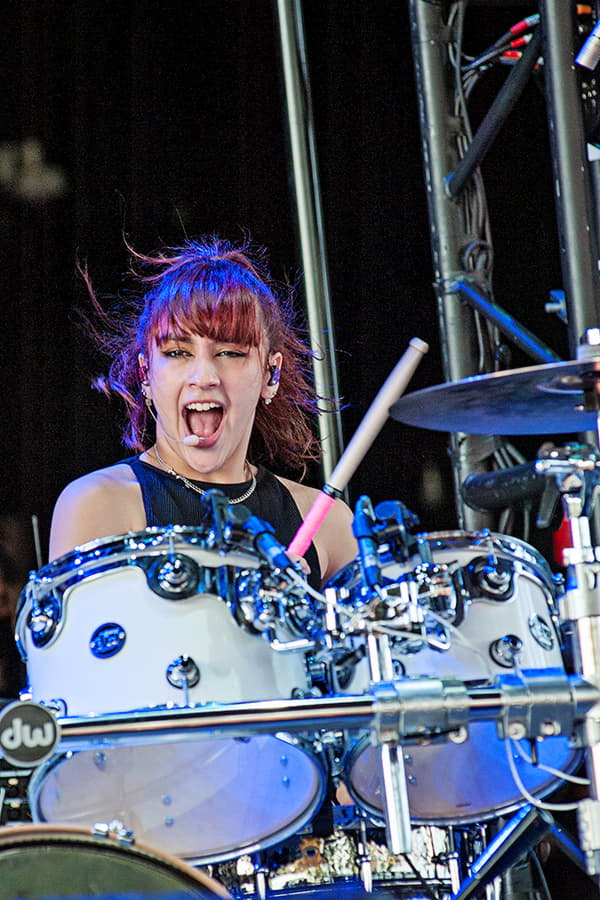 View photos of Lillith Czar below: