LIVE: First Annual Finger Lakes Country Music Festival
The Wayne County Fairgrounds in Palmyra hosted the inaugural Finger Lakes Country Music Festival on Saturday. The weather was perfect and the lineup stellar. Five thousand plus fans made their way to the concert and were treated to sets by four incredible Country artists.
Buffalo-born singer-songwriter Eric Van Houten opened the festivities with a spirited set. Van Houten has relocated to Nashville and recently released a full-length album entitled Dreamers. A highlight of the record, "Kiss Her" went over really well with the festival crowd. It was a homecoming of sorts with many of Van Houten's friends and family in attendance.
Nashville-based singer-songwriter Eric Burgett followed. He is a piano man, a rarity in Country music. From the bounce of "Bird Dog" to the groove of "Barn Hopping" Burgett worked the keyboard and kept the crowd energized.
Kameron Marlowe has been on the rise since his appearance on season 15 of NBC's The Voice. He didn't win but it turns out that he didn't need to. With singles "Giving You Up," "Sober as a Drunk" and "Steady Heart" Marlowe has cut his own path to stardom. He played the aforementioned songs as well as a raucous cover of "Folsom Prison Blues" by Johnny Cash. He also paid tribute to Travis Tritt with a barn-burning cover of "T-R-O-U-B-L-E." Marlowe is just one hit single away from being a superstar. At 25 years old he already has the stage presence and songwriting chops down. I expect great things from him.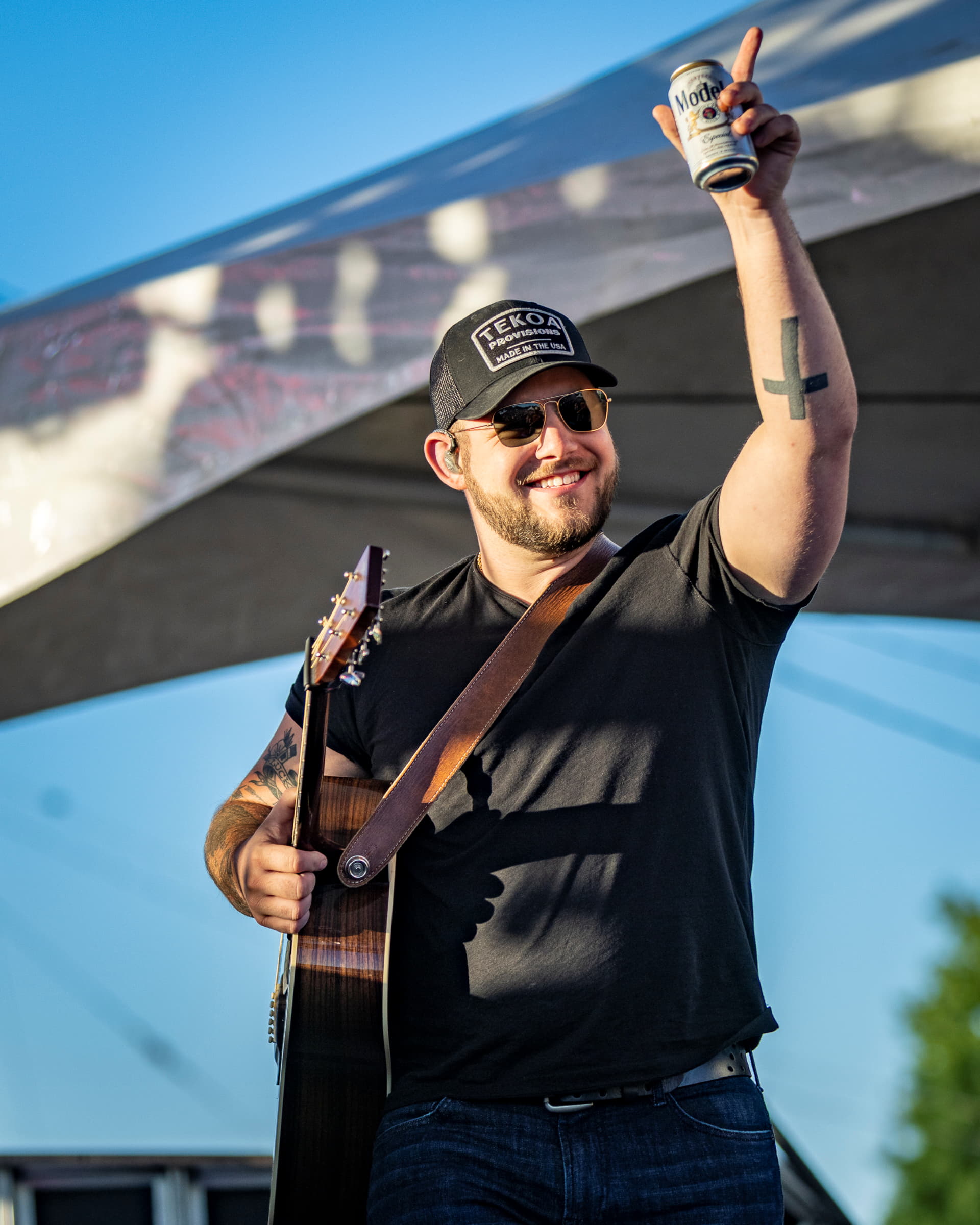 Lee Brice headlined the festival. It was Brice's second visit to the area this month. He performed at Turning Stone last week. Many of the fans from that show made their way to Wayne County to see him again. From the first notes of "More Beer" to the last notes of "One Of Them Girls" Brice held the crowd firmly in the palm of his hand. His band is absolutely killer. Each member is an incredible musician in their own right.