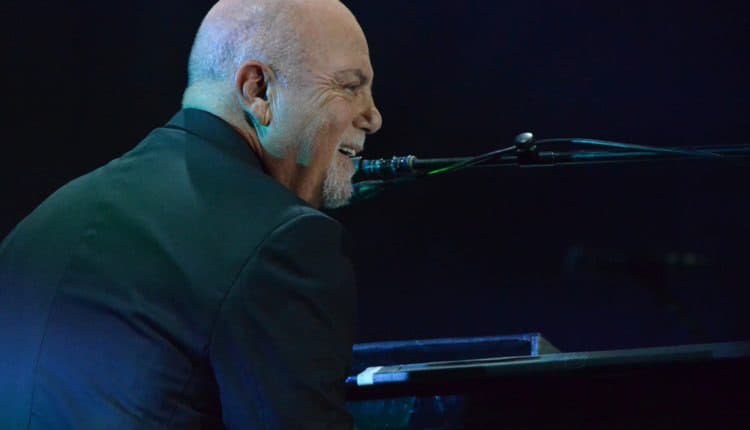 Buffalo came out in droves to welcome the Piano Man himself, Billy Joel, this past Saturday at Highmark Stadium in Orchard Park, NY. Previously rescheduled from his 2020 Stadium Tours, this will be one of four stadium shows this year that Billy Joel will perform before returning to Madison Square Garden for his residency shows in November. As attendees packed into the stadium, this was the first event since pre-Covid that allowed 100% capacity at the stadium. Taking all precautions, special instructions were given to all attendees ahead of time that masks were required in all common areas, however if vaccinated, once you got to your seat you were able to remove them if you wished. You could feel the energy of the attendees on this beautiful summer evening as it was as electrically charged as the sunset over the stadium, as they eagerly awaited the legend to take the stage.
With a full catalog of hits, I pondered which songs he would choose to perform as I prepared to cover the show. Like many in attendance, I have been on this musical journey over the years with this icon, and I didn't envy him having to choose.
He came out to a thunderous cheer from the crowd and immediately jumped in with a crowd favorite of "Movin' Out (Anthony's Song). The crowd erupted as his voice, as clear and strong as ever, pumped up an already exuberant crowd. In his second song, he switched the vibe as he began his hit Miami 2017 (Seen the Lights Go Out on Broadway), a song he wrote in the late 1970's depicting a dark time in NYC, that sadly would be an anthem years later as NYC once again would be called to rally and rebuild time and again.
As the piano shifted to face the opposite way, Billy continued his back to back hits with "Pressure", while his dynamic band accompanied him with a talent to match his own.
Highlights continued throughout the evening as Buffalo's own Johnny Rzeznik, from the Goo Goo Dolls, came out to play "Iris" as Billy Joel accompanied him on the piano. As if the crowd needed to be wound up any more, it was beautiful harmony as the crowd sang along to all the words and the band rocked out with Johnny.
A favorite moment of the evening was from Mike DelGuidice, as he sang Nessun dorma, a Giacomo Puccini cover. I had an opportunity years ago to meet Mike after he played here locally in the 315 at the Turning Stone with his band, Big Shot, a tribute band to Billy Joel. A few years later, the man himself, Billy Joel, heard him and invited him to join as member of the band. As he sang to a packed stadium Saturday night, it made my heart smile to see how his dreams and talent were shining brightly on that stage. So well deserved.
A shout out to the entire band as well. They each are brilliant in their artistry and when you're the best, you surround yourself with the best in the business.
The set list went on and on with hit after hit for hours. As I made my way back into the stadium after securing my equipment, I found my seat up in the nosebleed section. The view was magical. The crowds below were like ants busily swaying and singing to the main event and it felt so good to be back at a concert like this.
As I basked in the moments from above, Billy continued to entertain. With a five song encore, FIVE people, (who does 5 encore songs?!!!)I concluded that this, HANDS DOWN, was one of my all time favorite concerts ever. Even from the nosebleed section, the views were amazing, the sound spectacular, and the act timeless and certainly one of the best performers I've ever had the chance to witness and honor to cover! Thank you Billy Joel for making this such a memorable event for so many fans.
Setlist: Movin' Out (Anthony's Song), Miami 2017 (Seen the Lights Go Out on Broadway), Pressure, Summer, Highland Falls, The Entertainer, Vienna, Zanzibar, New York State of Mind, Don't Ask Me Why, Iris(Goo Goo Dolls cover) (with John Rzeznik), Allentown, My Life, She's Always a Woman, Sometimes a Fantasy, The River of Dreams(with "Tush" by ZZ Top interlude), Only the Good Die Young, Nessun dorma(Giacomo Puccini cover), Scenes From an Italian Restaurant, Piano Man Encore:, We Didn't Start The Fire, Uptown Girl, It's Still Rock and Roll To Me, Big Shot, You May Be Right(With "Rock and Roll" by Led Zeppelin interlude sung by Mike DelGuidice)