Ani DiFranco Drops Timely New Single
It's almost as if she planned it this way. The day after the most bizarre presidential debate in memory, Buffalo-born Ani DiFranco dropped her first new music since 2017's Binary, the single "Do or Die." The song is a rallying cry with a message many will carry through the election and beyond.
Many DiFranco fans have been wondering what she had brewing during this tumultuous time. With this single, we have our answer and it's exactly what was expected.
Backed by a smooth Rhodes organ and flute with a funky backbeat, the song kicks off with lyrics that echo the feelings of many.
Do you ever just wanna give up?

Well, me too

Are you shocked by what people get

Get used to?

Do you wake up in a cold sweat?

Well, that's sane

Least you got a little brain left

You've got a little brain

"Do or Die" – Ani DiFranco
The song continues, calling the listener to the ballot box. "If you think your vote doesn't matter/Then you're not paying attention."
Clocking in at almost six minutes long, this is one of DiFranco's longest compositions, but it doesn't feel overdone. DiFranco's activist sentiment is toned down musically yet the lyrics are still forceful.
Bonus points for best use of "amygdala" in song.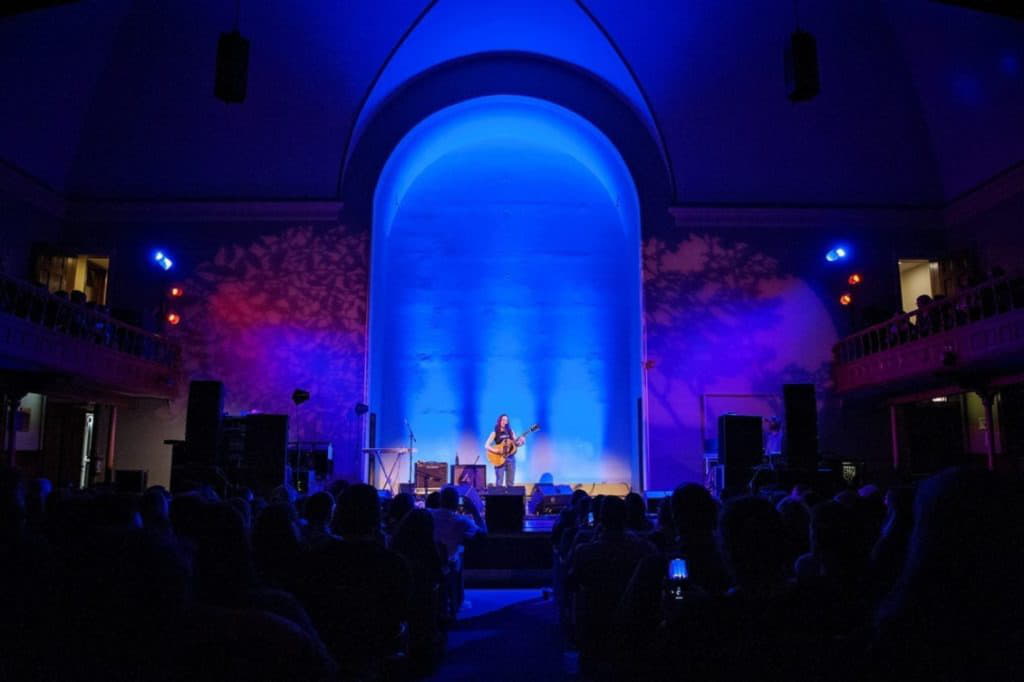 This single is the first from DiFranco's upcoming Righteous Babe album Revolutionary Love. If this is her opening salvo, the rest shall be interesting, to say the least.
Time is running out to register to vote in many states. In New York, the deadline to register is Oct. 9. For more information on registering to vote in New York, visit the New York State website here.
Absentee ballot deadlines in New York are Oct. 27 to request a ballot that must be returned postmarked by Nov. 3. New York is also an early voting state. Early voting runs from Oct. 24 – Nov. 1. Check with your local board of elections for locations and times for early voting.
For more information on the Breathe Act, visit breatheact.org.
"Do or Die" is available on streaming platforms here. Watch the intriguing video below.