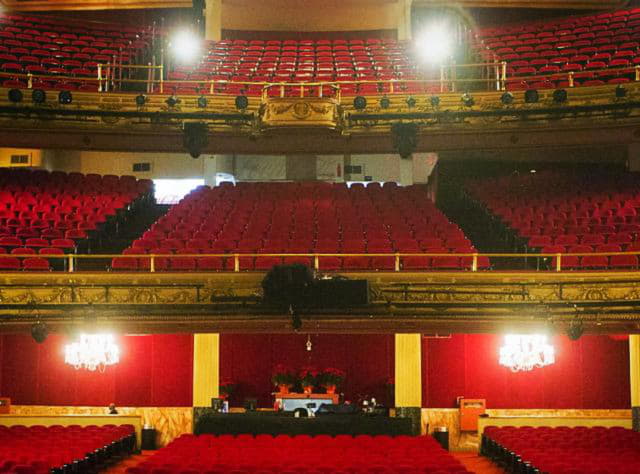 With its 100th anniversary coming up later this decade, the iconic Landmark Theatre in downtown Syracuse will close this summer for upgrades. The marquee will be repaired and auditorium seating will be replaced, said executive director of the theater Mike Intaglietta. Events are still scheduled through mid-May, but for the following 15 weeks, the venue will be closed. 
The marquee as it is now is more than 30 years old and has been damaged in recent years. The new marquee will be a replica of the original with LED displays, era specific decor, and programmable lighting. The façade window will also be restored, including exterior lighting that will highlight the venue's location on Salina Street.
The original seats are still present from the 1928 opening of the Loew's State Theater, and while they have been reupholstered over the years, the lack of legroom and accessibility for those with disabilities make the need for upgrades even more important. 
"The new seats will feature contemporary, supportive materials, configured appropriately for our auditorium and with an ergonomic design to enhance patron comfort," Intaglietta said.
Intalgietta will continue fundraising for the theatre "to make all of these improvements as impactful and enduring as they can be" and encouraged supporters to become a member, dedicate one of the new seats, or donate.
"Whether you've been a patron, a volunteer, a member, a donor, or all of the above, we would not be where we are without you," he added. "Thank you for your support, and remember—it's not just a Landmark, it's your Landmark."